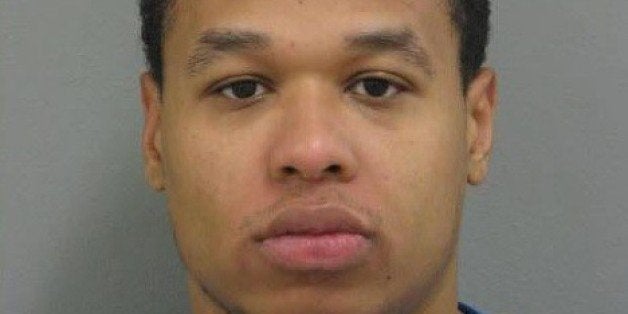 A haunting 911 emergency call by Leslie Byrd as she was bleeding to death in her home was played for an Illinois jury Wednesday during the close of her son's first-degree murder trial.
"Franklin, what's wrong with you?" Byrd can be heard saying during the 911 call, which was placed on the evening of May 22, 2009.
When Rockford police officers responded to the scene they heard two to three gunshots fired inside the home. Shortly thereafter Byrd's son, Franklin T. Byrd, exited the house and was taken into custody.
Inside the residence, officers found Leslie Byrd's body in the kitchen, wrapped in bloody blankets. A coroner later determined that she had been shot about a dozen times, and that her abdomen had been cut open with a knife after she died. The suspect gave no reason for the mutilation.
A semi-automatic assault rifle and a Colt .45-caliber semi-automatic handgun were found inside the home, WREX.com reported.
During police questioning, Franklin Byrd, who was 25 at the time, told police he was home that evening when his mom came in the house after work. He said she reached for something in her purse, which prompted him to react.
In July 2012, Franklin Byrd was arraigned on charges of first-degree murder. He entered a plea of not guilty and was ordered held without bond in Winnebago County Jail, according to WIFR.com.
Franklin Byrd's murder trial began late last month in Winnebago County. During the trial, prosecutor Pamela Wells told jurors the trial was not a "whodunit."
"[Leslie Byrd] wanted [her son] to get a job and have a successful life... He was angry. He had enough," Wells said.
Public defender Margie O'Connor did not deny her client killed his own mother, but said Byrd was paranoid and delusional at the time of the slaying.
"His mental illness caused him to believe his mother was going to kill him," O'Connor said. "It is totally illogical to kill this person who does everything for you. But he had a psychotic break."
According to the Rockford Register Star, the jury must determine whether Franklin Byrd is not guilty, guilty of first-degree murder, guilty but mentally ill or not guilty by reason of insanity.
The jury began deliberations Wednesday evening.
BEFORE YOU GO
PHOTO GALLERY
Bad Choices