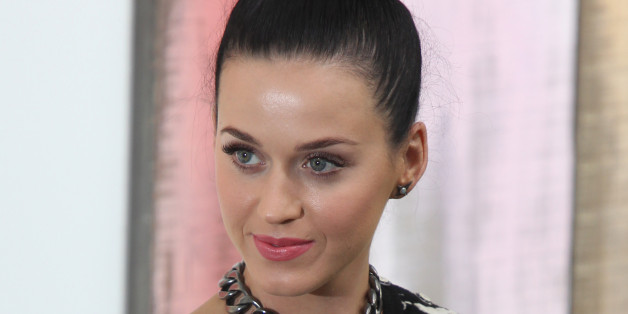 From Miley Cyrus' nude "Wrecking Ball" video to Rihanna's stripper-celebrating visuals for "Pour It Up," female artists have taken to stripping down for their big music videos in recent weeks.
While Katy Perry once appeared nude in her "California Gurls" music video, the 28-year-old singer now says she is getting too old to appear without clothes -- and slightly dings her pal Rihanna in the process.
"Maybe I'm just getting a little bit older and as you get older you realize, 'Oh I don't know if I can pull that off anymore,'" Perry said in a recent interview with Capital FM. "I mean, if I had Rihanna's body I would wear everything that Rihanna wears because she looks fabulous in all of it."
"But I think I want to keep the attention on my music," Perry continued. "I really have a lot of confidence in my songs that are coming out and that's where I need most of the focus."
Perry drops her fourth studio album, "Prism," this month. The project, which is led by the hit single "Roar," has Perry experimenting with different sounds and opening up about her emotional divorce with former husband Russell Brand. The album hits stores on Oct. 22.
For more from Perry, head over to Capital FM.
PHOTO GALLERY
BEFORE YOU GO
Nude Actors & Actresses
PHOTO GALLERY
Nude Actors & Actresses