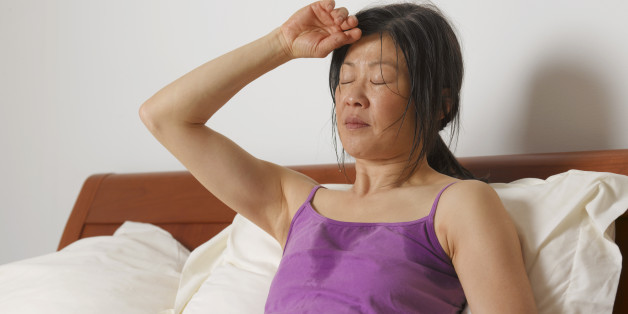 Oct 3 (Reuters) - U.S. health regulators have approved Pfizer Inc's menopause drug Duavee, which is designed to reduce hot flashes with fewer side effects than older hormone-replacement therapies.
The Food and Drug Administration said on Thursday it approved the drug to treat women with moderate to severe menopause symptoms and to prevent post-menopausal osteoporosis, a bone disease which can increase the risk of fractures.
The drug, which Pfizer is developing with Ligand Pharmaceuticals Inc, combines bazedoxifene - which belongs to a class of drugs known as selective estrogen receptor modulators, or SERMS - and conjugated estrogens, which are derived from the urine of pregnant horses and contained in the hormone replacement drug Premarin.
U.S. Census data from 2000 indicate there are about 37.5 million women reaching or currently at menopause, which typically occurs between the ages of 40 and 59, according to the Centers for Disease Control and Prevention.
Conjugated estrogens have been shown to increase the risk of uterine cancer, blood clots and strokes. Combining estrogens with progestin therapy can increase the risk of heart attacks, strokes, breast cancer and blood clots.
The FDA said the bazedoxifene component of the drug reduces the risk of endometrial hyperplasia, or excessive growth of the lining of the uterus. But the product's label will carry a boxed warning, the most serious type, reflecting the risk of estrogens.
Use of hormone therapy dropped significantly following the 2002 release of safety data from a big study published by the Women's Health Initiative.
The FDA said Duavee is only intended for post-menopausal women who still have a uterus and should be used for the shortest duration possible. If the drug is used only to prevent osteoporosis, "such use should be limited to women who are at significant risk of osteoporosis after carefully considering alternatives that do not contain estrogen."
The drug is expected to generate sales of only $161 million by 2017, according to Thomson Reuters data.
BEFORE YOU GO
PHOTO GALLERY
Menopause Treatment: 10 Natural Remedies