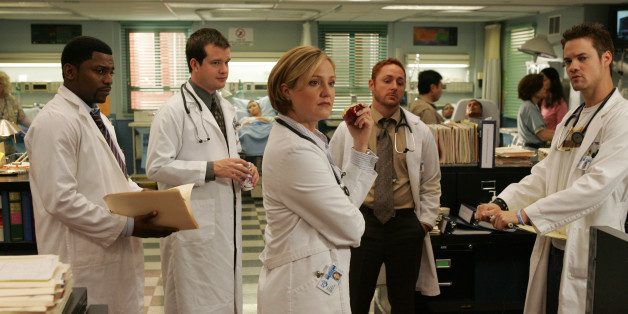 Sherry Stringfield is trading in her stethoscope for a badge on "CSI." The "ER" star is heading to "CSI," according to TVLine.
TVLine reports Stringfield will play Dawn, a CSI who joins Morgan (Elisabeth Harnois) in investigating a serial rapist case.
Stringfield played Dr. Susan Lewis on "ER." She appeared in the first three seasons before leaving the show, only to return in Season 8. The Emmy-nominated actress eventually left the show again, but appeared in the series finale with several other "ER" veterans.
Since the NBC medical drama, Stringfield appeared in "Curb Your Enthusiasm," "Who Is Clark Rockefeller?" and "The Shunning." Her other TV credits include "Guiding Light," "Tell Me You Love Me" and "NYPD Blue."
Look for Stringfield to appear on "CSI" later this fall.
"CSI" airs Wednesdays, 10 p.m. ET on CBS.
PHOTO GALLERY
Critics Picks 2013-2014