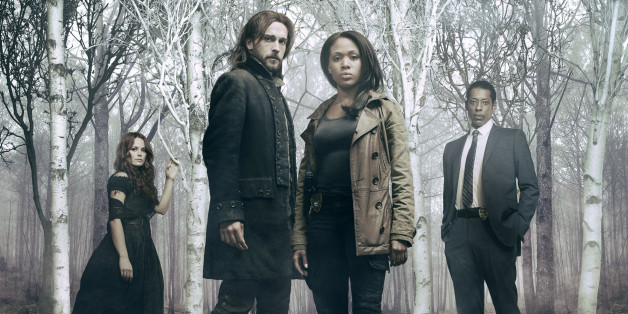 "Sleepy Hollow" has been renewed for a second season by Fox. The network announced the early renewal after "Sleepy Hollow" aired just three episodes.
"Sleepy Hollow" is the first pickup of a new fall 2013 show. Season 2 will just be 13 episodes, like the first season.
"The show has proven to be a risk well worth taking -- it's a conceptual blast unlike anything else on television and it all holds together with inventive writing and a fantastic cast," Kevin Reilly, chairman of entertainment at Fox, said in statement. "I can't wait for fans to experience what else is in store for this fall and even more of this wild ride into Season 2."
The drama has been a ratings hit for Fox. It was the network's most successful fall drama premiere since the debut of "24" in 2001. Including DVR, VOD and online streaming, the series premiere of "Sleepy Hollow" drew an audience of more than 22 million.
"Sleepy Hollow" tells the story of a resurrected Ichabod Crane (Tom Mison) who teams up with a present-day police lieutenant (Nicole Beharie) to save Sleepy Hollow from evil.
"Sleepy Hollow" airs Mondays, 9 p.m. ET on Fox.
PHOTO GALLERY
Fox New Shows 2013-2014