Republican Congressman Tim Griffin (R-Ark) is in hot water after condemning leading Democrats, including Barack Obama and Nancy Pelosi, for "violent rhetoric" in a tweet published during the Capitol Hill lockdown on Thursday.
Shortly after reports began to surface of shots outside the Capitol building, Griffin announced the news to his 2500-plus Twitter followers.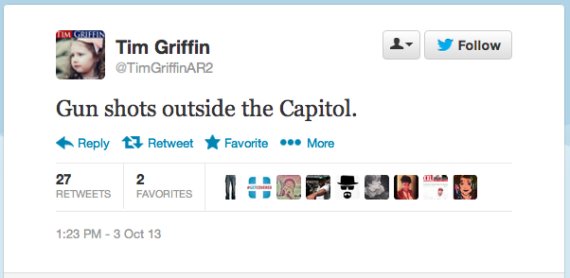 One minute later, he tweeted the following: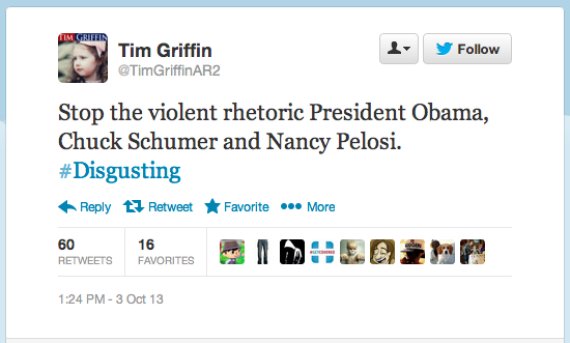 Griffin, who was elected to Congress in the 2010 Republican landslide, later deleted the tweet, and posted the following message to his followers:
The shooting today is a terrible and inexcusable tragedy and an act of terroism. No one but the shooter is ... http://t.co/1rscc95Tj5

— Tim Griffin (@TimGriffinAR2) October 3, 2013
The congressman told BuzzFeed's Rosie Gray that he "tweeted out of emotion," and conceded that "the timing [of his comment] was not helpful."
BEFORE YOU GO
PHOTO GALLERY
U.S. Capitol Shooting