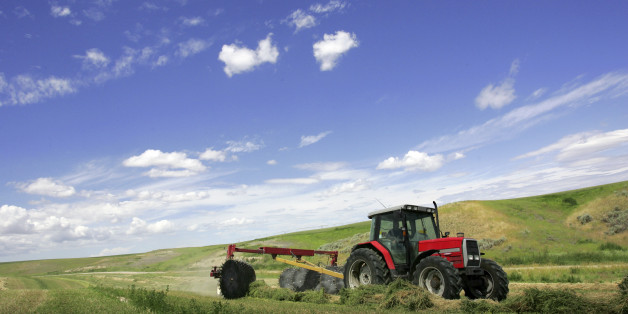 Australian farmer Barry Lynch probably won't be leaving his pocket knife at home any time soon.

The 54-year-old grandfather became pinned under a tractor on his Queensland property Tuesday, but was able to dig himself out of the snug situation thanks to the multi-use tool. After the tractor fell on his left leg around 7:30 a.m., the trapped man used the pocket knife to burrow under the injury so he had room to maneuver and could then hoist himself out from under the vehicle.
"I thought, 'nobody's going to miss me until maybe 7 p.m.,' so I started digging," Lynch recalled to the Townsville Bulletin, adding that he was motivated to dig so he wouldn't lose the leg.
Despite the immense pain, he continued digging for more than six hours.
After he crawled to safety, Lynch managed to pull himself up to the tractor's cabin to reach his mobile phone in order to call for help. He was air-lifted to a local hospital for treatment. Doctors were able to save his leg.
In a phone interview with the Brisbane Times, Lynch's sister, Susan Lundon, described how the 54-year-old accidentally knocked the tractor off a block and became trapped.
"It's a horror story, but it's a survival story that no one would believe," she told the local publication. "It's a miracle."
Hear Lundon relay Lynch's account of the ordeal in the video below.

(Warning: Video contains graphic medical images.)
BEFORE YOU GO
PHOTO GALLERY
8 Amazing Videos of Everyday Folks Turned Unsung Heroes