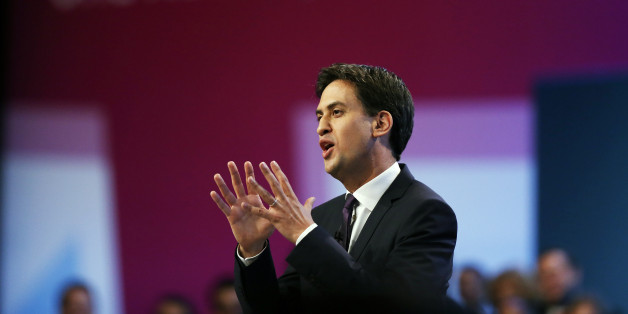 The Daily Mail may best be known in the United States for its addictive, gossip-filled, sensationalistic website. But back in its native Britain, the Mail is a powerful, feared and deeply conservative newspaper, and it's in the middle of one of its biggest political controversies in recent memory.
The row started in late September when the paper published a piece about Ralph Miliband, a famed Marxist intellectual who was the late father of Ed Miliband, the leader of the center-left Labour party and something like the devil incarnate for the Mail, which tends to regard itself as the chief protector of an old-fashioned, religious and moralistic country that's constantly getting overrun by some force of modernity or other.
The article was titled "The Man Who Hated Britain." It relied mostly on a diary entry written by Ralph Miliband when he was 17 to charge him with a loathing for the country he adopted as his own after fleeing from the Nazis. (The elder Miliband also volunteered for the Royal Navy during World War II.) The ostensible reason for the article was to warn readers that Ed Miliband would offer the same dangerous socialism as his father wanted.
The Mail has also been the chief opponent of increased regulation for the British press, which Miliband has strongly supported.
Miliband, naturally, took issue with the Mail's description of his father, and demanded space in the paper for a reply. The Mail printed it, but surrounded the reply with a reprint of the original article and two lengthy pieces doubling down on its original charge.
"We stand by every word we published on Saturday, from the headline to our assertion that the beliefs of Miliband Snr 'should disturb everyone who loves this country,'" one piece read.
Ever since, the clash between the paper and the politician has been leading news bulletins across the UK. Former high-ranking Conservative politicians have come out to criticize the Mail for its attacks. The Deputy Prime Minister, Nick Clegg, said that "if anyone excels in denigrating and often vilifying a lot about modern Britain, it's the Daily Mail."
There were also charges that the Mail, which notoriously supported fascism in the 1930s, was trafficking in anti-Semitism.
Meanwhile, Paul Dacre the reclusive, brilliant and very polarizing editor of the Mail, has stayed silent, though deputies have been dispatched to make the paper's case. On the BBC on Friday, one of these lieutenants, Alex Brummer, admitted that things had been "difficult" at the Mail recently, but strongly defended everything the paper had done.