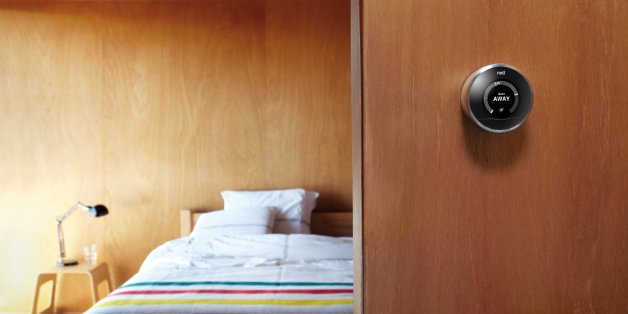 Everyone has their own vision of what a lap of luxury looks like.
And while it no doubt includes generous space, the latest in home appliances, and opulent amenities, it probably doesn't include an alien-like shower pod.
With the debut of the 2014 GMC Sierra, which combines spacious comfort with the latest in luxury tech via its IntelliLink system — a Bluetooth-enabled, touch-screen navigation center that responds using Natural Language voice command, allowing drivers to pipe in their media from multiple devices and Pandora Internet Radio via HD sound — we're taking a pit-stop to admire the same strides made right here at home.
In celebrating the tradition of fusing fashion and function by way of genius household improvements designed to make your life easier, we've put the spotlight on some of the coolest creations — from concept to consumer-ready — that'll put the "living" back in living room (and possibly keep you from ever leaving your dream house again).
What kind of futuristic furnishings do you want made real? Sound off in the comments below!
PHOTO GALLERY
7 Futuristic Innovations Your House Needs Now (PHOTOS)