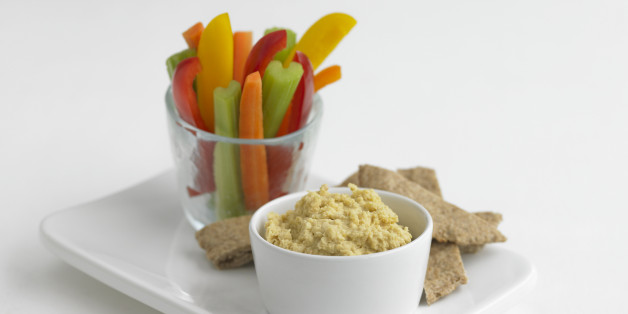 There are hundreds of wonderful sites on healthy living to be seen all over the blogosphere. Here at Fit Links, we'll introduce you to some that have caught our eye.
We all have those moments during the day when we just need a kick of energy -- snack time! Tired of the vending machine picks with their lack of nutritional value? Well + Good has nutritionist-approved secrets to a delicious and healthy snack.
We all know finding the time to work out can be a struggle, so make sure you are breaking a sweat at a time that will maximize the benefits and calorie burn. Find out the best times of the day to exercise from SparkPeople.
Whether you're obsessed with planks or just bored with crunches, Fit Bottomed Girls has the moves for you. This plank variations workout only takes 30 minutes -- and barely any space. Plus, these exercises can be adjusted for any aches and pains, so you don't have any excuses not to give it a try.
Last season's "Biggest Loser" winner Danni Allen hasn't stopped being active. In fact, since the show wrapped, she has run three half-marathons and is now preparing for her first full one. Check out her tips for running your own first marathon at POPSUGAR Fitness.
Need some inspiration to get moving? Check out these motivational fitness quotes:
PHOTO GALLERY
Fitness Quotes