Joseph the German Shepherd was clinging to life when authorities rescued him. He was emaciated and dehydrated, his skin was covered with infection, and he had heart worms. Police say his owner left him chained to a tree for four straight years.
The poor pooch -- whose name was changed from Toby by the folks at Progressive Animal Welfare Society (PAWS) in Ohio -- is getting better. He's currently undergoing veterinary rehabilitation.
Joseph's former owner, Jeremy Shane Temple, faces animal cruelty charges.
"It's just hard, really, seeing a dog that skinny," Kassie Jadin, the facilities manager at PAWS, told HuffPost Crime. "It's just so pathetic all around. There aren't enough words to explain how sad it is."
PHOTOS (Story continues below):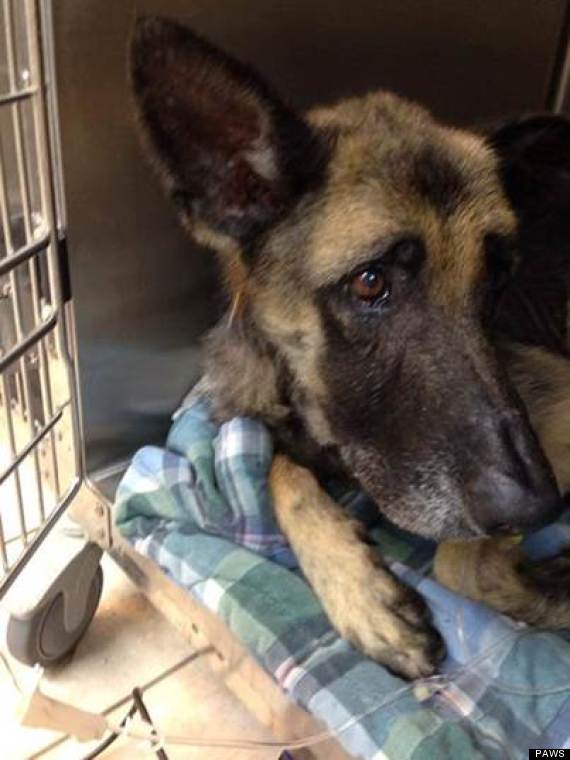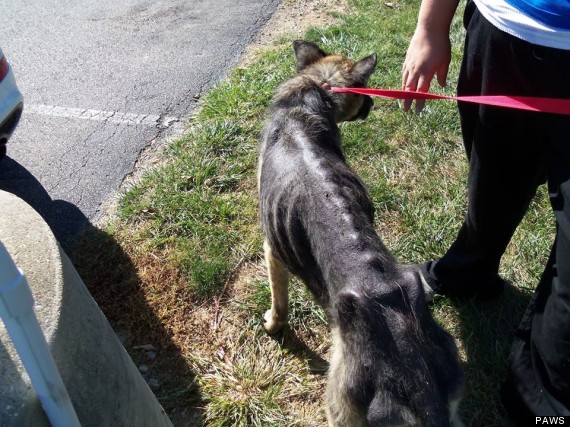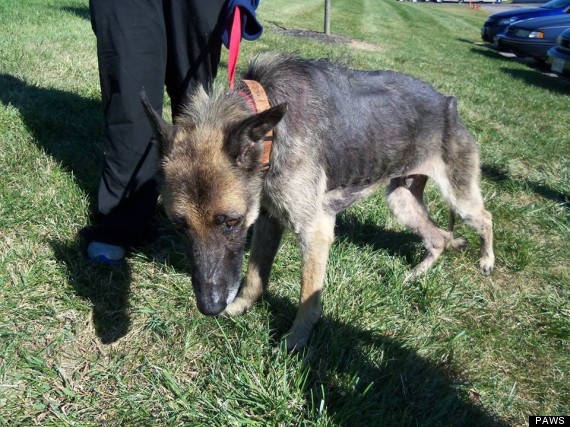 Officers told WCPO that they found the 5-to-7-year-old dog chained to a backyard tree in Middletown with no more than a few scraps of food and little water. Jadin says he was covered in fleas and painful bites.
Temple reportedly told suspicious neighbors that Joseph had a disease that made him appear to be emaciated. When an arresting officer asked Temple about Joseph's condition, he allegedly said, "The dog is not a human."
Temple was fined and released, but he's expected back in court on Oct. 14 for more hearings on animal abuse charges. City prosecutors didn't return calls for comment by press time.
Meanwhile, you can help Joseph make a full recovery, and even apply to adopt him. Visit the PAWS Adoption Center's donations page to help with Joseph's veterinary costs, check out their adoption page, or follow Joseph's status on Facebook by clicking here.
Jadin said he is expected to make a full recovery. He's a nice dog, and "he's really enjoying the attention," she said.
BEFORE YOU GO
PHOTO GALLERY
Animals Who Just Need A Hug