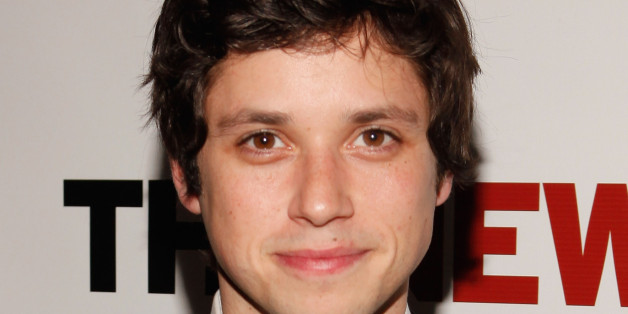 Maybe you remember that Disney show about a family from 2121 trapped in the year 2004. Perhaps this obnoxious GIF will jog your memory:
The gadgets were futuristic, but the denim jackets apparently took their inspiration from the 1980s.
Anyway, Phil was played by an actor named Raviv Ullman, who in the year 2013 is 27 years old ... and kind of really hot.
Exhibit A) Raviv being fierce while wearing a pashmina.
Exhibit B) Man and dog super-adorable golden retriever
We know you are going to leave here to creep on his Instagram. Just be warned, his cuteness can be dizzying.
[h/t yoodot.com]
BEFORE YOU GO
PHOTO GALLERY
Audition Videos From Your Fave Teen Celebs