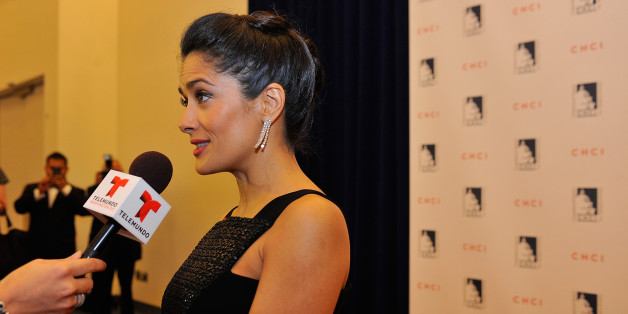 By Ikam Acosta

Salma Hayek took the chance to speak out about Latino cultural stereotypes while being honored at the Congressional Hispanic Caucus Institute 2013 Gala in Washington DC.
The Mexican superstar shared,
"If I could change something about our society thanks to this award it would be the way some people still perceive Hispanics. I don't want them to see us as people who have come to this country just to receive because the truth is that Latinos have contributed to building the United States as well as the cultural and ethnic richness that characterizes it."
Salma would like to change the views people have about Latinos to a more positive one, no longer focusing on stereotypes of Latinos coming over to receive, but also to become part of a productive society and give of themselves.
Read more Blogamole's News and Chisme here.
BEFORE YOU GO
PHOTO GALLERY
10 Interesting Things About Salma Hayek