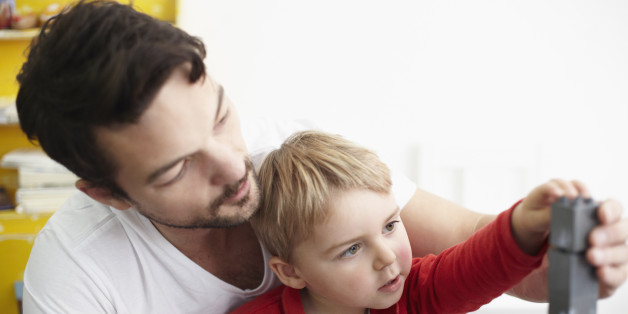 When you suddenly find yourself raising your kids on your own, the impulse to read everything you can find on single parenting and the impact of divorce on kids is almost irrepressible.
But sometimes, the most valuable advice on what to expect comes from fellow single moms and dads who've been there themselves.
Below, HuffPost Divorce readers share the one thing they had to learn the hard way about single parenting. Scroll down to read their answers.
1. "You'll have to keep your mouth shut when your kid constantly talks about wanting his dad because he's the 'fun parent' while you're there actually parenting. That, my friends, is hard." -Anna P.

2. "You won't have someone to back you up when the tough gets tougher..." -Amy B.

3. "You'll try to do it all even though you know you are not superwoman. You'll try hard anyway because you love them that much. Also, you're stuck with guilt from taking them from a two-parent household to a one-parent household even though it was ABSOLUTELY the last resort and the BEST decision." -Nicole T.

4."Singe parents have to be in ten different places at once. Somehow I make it work, though...and I'm so glad to be their mom. My ex has missed out on so much." - Jenny B.

5. "Ask this 24/7 parent! The hardest thing is being the only adult and trying to juggle a full-time job, kids' schedules, the house, and everything else." -Tonya C.

6. "They don't tell you about the cost of daycare!" -David J.

7. "It's not easy making ends meet and still taking time to enjoy life." -@kahea12

8. "You realize you won't have anyone to back you up and help carry out consequences. The teens have too much time at home alone and there's no one to help run them all over the place. I have a sign in my foyer that says, 'Being a single mother is like running a marathon, every, single, freakin,' day'" -Karen F.

9. "You'll be looked at as a statistic." -Tara A.

10. "Get ready to talk about man stuff to your son!" -Claudia I.

11. "It's difficult to not lose yourself." -@deniseclermont
Keep in touch! Check out HuffPost Divorce on Facebook and Twitter.
BEFORE YOU GO
PHOTO GALLERY
Our Favorite Celebrity Single Moms