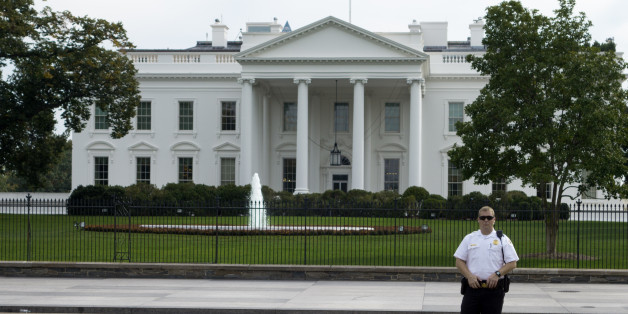 Was it necessary for police to use deadly force against Miriam Carey, the 34-year-old dental hygienist who was killed on Thursday after running her car into a security post at the White House, before leading Secret Service officers on a chase to the U.S. Capitol?
Writing for CNN on Friday, former police chief Richard Weinblatt discussed the legal standards for deadly force. He wrote that in this case, the standards seemed to have been met.
But some -- like Columbia College of Missouri criminal justice professor Michael Lyman, who spoke with USA Today -- have raised questions about law enforcement officers' decision to shoot Carey.
Slate's crime correspondent Justin Peters also wondered Friday whether Thursday's events "really had to end in gunfire." Peters noted the 2005 case of Lowell Timmers, who drove a van by the White House and threatened to blow it up. The threat provoked a massive law enforcement response, but didn't end violently. After several hours, Timmers was talked into surrendering. The van was found not to have been wired to explode.
Timmers isn't the only person who has threatened the White House -- or tried to shoot it, drive into it, or otherwise cause harm to it -- and walked out alive. Here are four more:
1. On Oct. 30, 1994, 26-year-old Francisco Martin Duran shot a semi-automatic rifle at the White House, as then-President Clinton sat inside watching a football game. Between 20 and 30 shots were fired, some of which pierced the building -- though Richard Griffin, then chief of protective operations for the Secret Service, told the LA Times that he "would not characterize this as an assassination attempt at all, no way,"
The New York Times described how Duran was stopped:
Moments after the shooting, officials said, at least two passers-by wrestled Francisco Martin Duran to the Pennsylvania Avenue sidewalk, and two uniformed Secret Service agents leaped over the fence surrounding the White House grounds and subdued him.
Duran was eventually sentenced to 40 years in federal prison, after a jury rejected his claim that he was insane at the time of the shooting.
H/T @KimBrownTalks, who summed up this case more succinctly:
In 1994, a man fired a SEMI-AUTOMATIC rifle at the WH. Was he shot? No. Secret Service wrestled him to the ground. http://t.co/qONyY1Pt7P

— KB3 (@KimBrownTalks) October 4, 2013
2. On Christmas morning, 1974, a Maryland man named Marshall Fields crashed through a White House gate in his Chevy Impala. Fields, who reportedly told multiple people he thought he was the Messiah, was described by the AP as being dressed in "makeshift Arab garb and wired to what guards feared were explosives."
A four-hour standoff ensued as Fields stood near the White House front door. No shots were fired -- a Secret Service spokesperson declined to say how the response would have been different had the Ford family been home at the time. After Fields surrendered, police discovered that the explosives were flares.
3. After Fields, the White House gates were strengthened with reinforced steel. That meant that in 1976, when Steven B. Williams tried to crash a truck through them, the gates held -- though as you can see in this photo contact sheet from the Truman Library, the truck didn't. Williams was arrested.
4. Robert W. Pickett -- described by ABC News rather uncharitably as a "middle-aged Indiana accountant" -- shot a gun outside the White House in 2001. He also waved the gun around in the air, and put the barrel of the gun in his mouth, according to accounts at the time, before a member of the Secret Service's emergency response team shot him in the knee.
Because of Pickett's long history of mental illness, he was sentenced to three years in a prison hospital facility as part of a plea deal.
"You are mentally ill," U.S. District Judge Henry H. Kennedy Jr. said during the sentencing heading, according to the LA Times. "Take advantage of the treatment that will be afforded you."
A sad coda to Thursday's events, the facts of which are still coming out: If we know nothing else right now, it's that Miriam Carey -- reportedly suffering from post partum depression, and possibly other mental disorders that may have led to her spree through Washington -- will not also be taking advantage of similar treatment.
BEFORE YOU GO
PHOTO GALLERY
U.S. Capitol Shooting