We knooow every celeb is kicking back in St. Barts, and we know Waikiki is, like, the best beach in the world.
But often, the "world's coolest beaches" morph rapidly into mere sand strips crawling with tourists, price tags and inner tube peddlers. There's nothing worse than visiting a famous beach only to find that everyone else on Earth has done the same.
Consider some lower-key alternatives to the beaches you've heard all about.
So you've heard of Waikiki?
Try Kaimana Beach, Oahu
It's just steps from what is perhaps the Hawaiian Islands' most frequented beach, but Kaimana feels a world away. Families can barbecue in the sand, spread blankets on the lawn or turtle-spot in seas so empty that even the locals are impressed. For an adventure, visit the Waikiki Natatorium, a World War I memorial in the form of a public ocean swimming pool.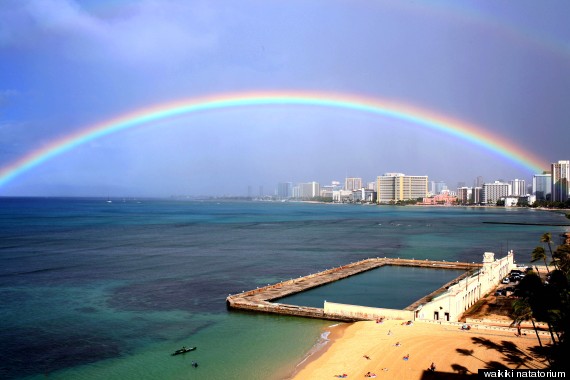 So you've heard of St. Barts?
Try Vieques, Puerto Rico
St. Barts is famous, but it's also a hub for famous actors, famous paparazzi and famous crowds. You'll have someone besides Rihanna to photograph at Vieques's Bioluminescent Bay, where odd microorganisms make every submerged swimmer glow a magical shade of blue. Under U.S. Navy control until 2003, Vieques replaces other islands' hype over ritzy resorts with its own hype over a rare 300-year-old tree.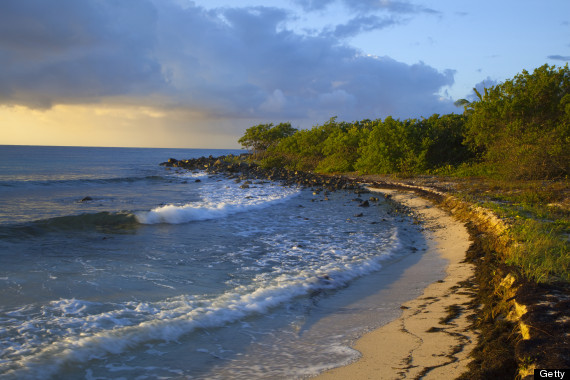 So you've heard of Aruba?
Try Los Roques, Venezuela
Way out in the Caribbean Sea, just a couple hundred miles from Aruba's touristy beaches, lies the little island chain of Los Roques. In the 70s, Venezuela deemed Los Roques a national park for its pink coral reefs which host 280 species of fish. A few tourists take small planes or boats to visit for the day, but you'll beat them all when you wake up in an adorable family-run B&B.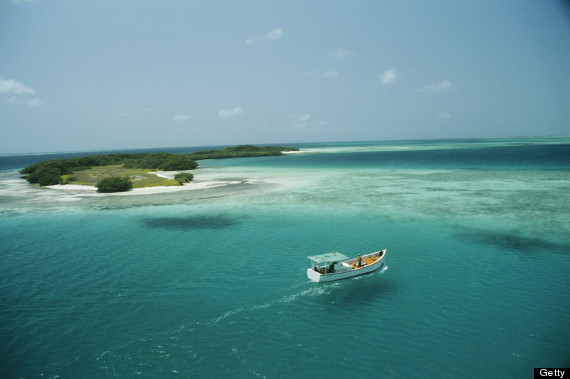 So you've heard of Cancun?
Try Tulum, Mexico
It's a funny juxtaposition: Cancun's man-made hotel isle didn't even reallynexist in its current form till the '80s while Tulum, just an hour down the road, has played home to Mayan society since for centuries. You can literally see towering ruins during dips in the perfect water off craggy cliffs. Though the beach is certainly already popular, Tulum keeps a bohemian vibe due to its history-- plug into one of many meditation retreats and reflect on your place in it all.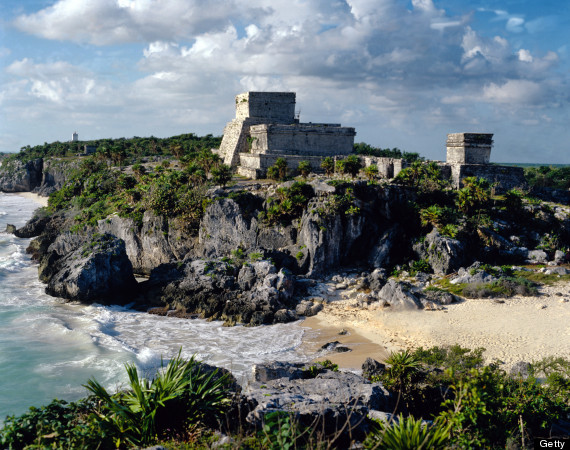 So you've heard of Miami?
Try Playalinda Beach, Florida
Up the coast and away from the spring break bustle, Playalinda sits far from glitzy condos and close to Cape Canaveral (you can see the launch pad from some spots). The Spanish gave this surf spot a name that means "Pretty Beach." We'll assume they were referring to the perfect blue water, not the beach's nudist section.
This photo of Playalinda Beach is courtesy of TripAdvisor
BEFORE YOU GO
PHOTO GALLERY
The Best Nude Beaches For Baring Your Bod