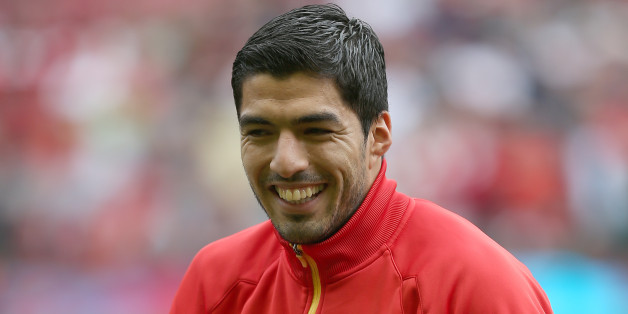 In his first appearance at Anfield since he was hit with a 10-game suspension for biting an opponent last season, Liverpool striker Luis Suarez showed fans his softer side on Saturday. The 26-year-old Uruguay star took the field for pre-game introductions carrying his 10-day-old son, Benjamin, and accompanied by his three-year-old daughter, Delfina.
PHOTO GALLERY
PHOTOS: Luis Suarez And His Children
After scoring his first goal of the 2013 Premier League campaign against Sunderland earlier this week, Suarez pulled up his uniform to reveal a T-shirt tribute to the latest addition to his family.