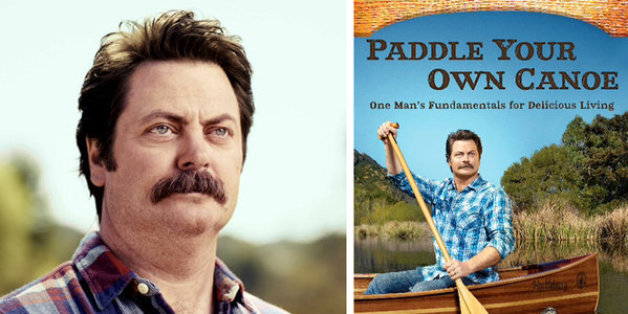 Nick Offerman is a lucky guy, as he humbly and repeatedly submits in his new memoir, "Paddle Your Own Canoe" (Dutton, $26.95). He is married to the actress Megan Mullally, and after years of being passed over for roles, he has come into his prime as a character actor (what a casting agent once told him would be his "sheriff years"), starring as the bacon-loving, whiskey-drinking, sawdust-sniffing Ron Swanson on "Parks and Recreation."
Much like the character he plays, off-screen Mr. Offerman also enjoys red meat, spirits and woodworking; Offerman Woodshop, his woodworking business in Los Angeles, makes heirloom furniture and décor items like napkin holders and soap dishes. The interest in routers and planers isn't an actor-y rich guy affectation: among the possessions Mr. Offerman stuffed into his Subaru upon moving to Los Angeles was his tool kit.
For the full story, visit the New York Times.