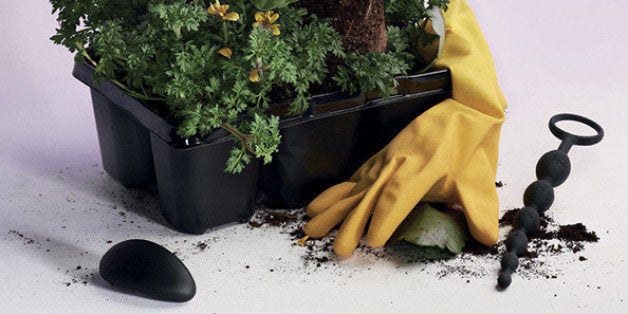 Queer arts and culture publication Muff Magazine has created a lovely, pastel-tinged series of still life photographs, aesthetically arranging traditionally feminine objects like hair curlers, gardening mitts, porcelain mugs... and dildos. Yup, you read that correctly. Why else would they call the series "Toy Story"?
So long Woody and Buzz Lightyear, hello vibrators and anal beads! The cheeky spread, the combined efforts of creative director EA Bukanova and photographer Emma Ercolani, provides a lady-tastic retort to the unavoidable eroticism in every nook and cranny of contemporary culture.
Behold, five photos that prove a vibrating glove is just as pretty as a pot of fresh flowers. You'll never think of Pixar the same way again.