If you're traveling to Provo, Utah this week, you might want to pack lightly. At least that's what a hilarious typo on a local weather report would have you believe
A viewer snapped this shot of Fox 13 news in Salt Lake City, Utah and we couldn't help but chuckle.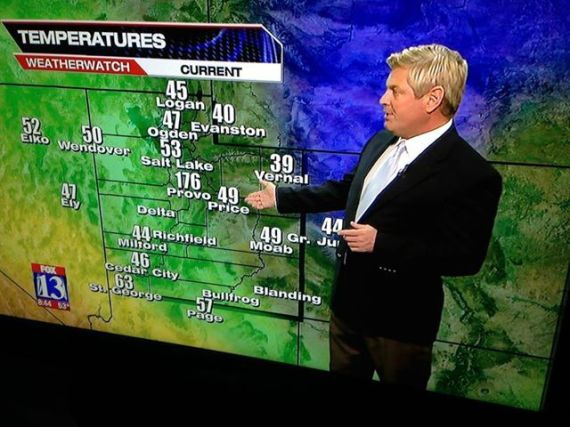 Fortunately, the actual weather in Provo isn't so extreme. But other nearby states were pummeled with snow and tornadoes.