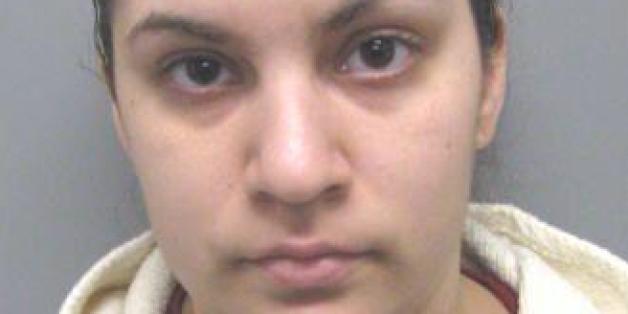 A registered sex offender was arrested again last month after allegedly filming herself abusing a 3-year-old girl she was babysitting.
Angela Martin, 29, who also goes by her married name of "Angela Haussmann," allegedly molested the child in August, according to WTNH. The Wallingford, Conn. woman allegedly used her phone to film the incident, then sent the video to a man in California.
The man who received the video is a convicted sex offender.
Martin is also accused of possessing and distributing child porn on other occasions between August and September, according to a release from the FBI. She is charged with production, distribution and possession of child pornography.
Martin was convicted in 2006 of second-degree sexual assault of a minor, and was in prison until 2009.
BEFORE YOU GO
PHOTO GALLERY
FBI's Ten Most Wanted