Welcome to October, a once innocent, pumpkin-spiced month, that has unfortunately become thong-themed. This week alone, the world was bombarded with three very famous butts.
Why is this a thing????
There was Rihanna's uncomfortable-looking denim thong ...
... Ke$ha's lingerie thong ...
... and, of course, Miley's onesie thong.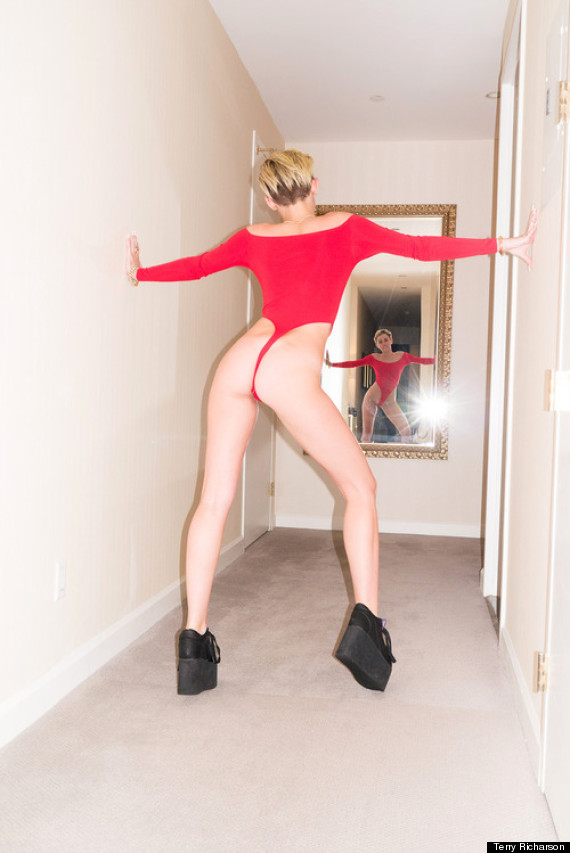 We were only just beginning to adjust to the prevalence of the Danskin. As our very own Leigh Blickley noted, "ever since Beyonce slipped her incredible figure into one of those things only ballerinas used to wear," leotards have basically become a uniform as far as stage-wear goes. Struggling for shock-value, it seems forgoing pants has become a standard of pop-star attire.
As thongs replace simple pantslessness, we can't help but wonder what celebrities will do once thongs, too, are considered commonplace. Though its prevalence has recently spiked, the garment isn't all that novel. For your butt-baring knowledge, we bring you: a brief history of the thong.
Please indulge us by playing the "Thong Song" while you read.
The Beginning Of Time - The thong finds its origin in the loin cloth, present across Ancient Egypt, Ancient Greece, and the 1932 television show "Tarzan The Ape Man."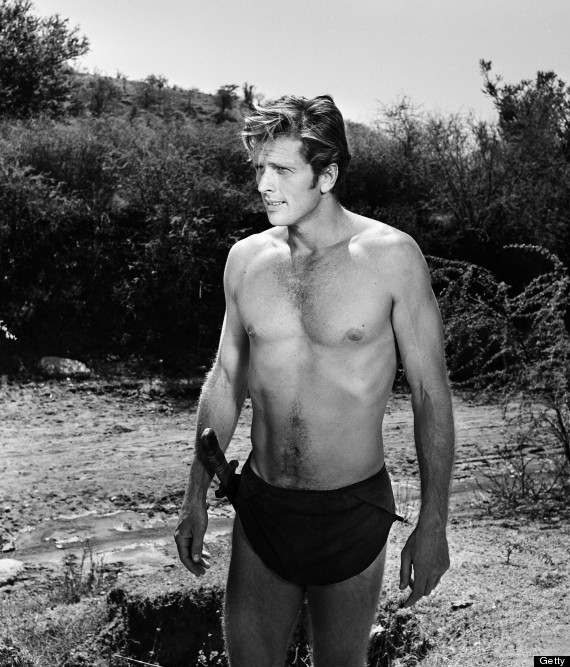 1874 - The jock strap is invented by sporting goods company Sharp & Smith to provide both support for bicycle jockeys and more inspiration for the thong.
1939 - In the first-ever recorded reference to the thong, New York Mayor Fiorello LaGuardia decrees that nude dancers must dress "more appropriately."
The 50s - "Thong sandals" make their debut in the states. The shoes forever scandalize footwear and add another antiquated word for your grandma to embarrass you with.
1974 - 100 years after Sharp & Smith helped bicycle jockeys stay in place, Rudi Gernreich spiced butt straps up with the alleged invention of the thong. At the very least, he is credited with creating thong bathing suits (also, "the no-bra bra").
The '90s - Though prevalent on exotic dancers and all of the people in Brazil for years before 1990, it was only in the decade of Britney and boy bands, that the garment made its true U.S. debut.
1992 - One "Thong Song" could never possibly be enough. Fortunately Kyuss releases an earlier, slightly angstier version on the album "Blues For The Red Sun."
Dec. 31, 1999 - Sisqó confirms the cultural significance of the tiny butt strap with the "Thong Song."
The 00s - Britney Spears' sexual awakening cements the thong's continued existence in the new millennium. In her most iconic use of a thong, she takes a cue from Superman, and wears the garment over her pants.
May 22, 2013 - Rihanna helps civilization prepare for the approaching thong revolution, with an especially shiny preview of the "Pour It Up" video.
FAST FORWARD TO May 2013 and you have Miss ThangRihanna 'Pouring It Up' in this 'Denim Thong' number! Thoughts? twitter.com/JerriMokgofe/s…

— ACCORDING TO JERRI (@JerriMokgofe) May 22, 2013
August 25, 2013 - Following a string (pun-intended) of publicity stunts beginning in 2009, Lady Gaga takes her thonged butt to the stage and still manages to be only the second most shocking thing about the VMAs. Thong-tober - Rihanna, Miley Cyrus, and Ke$ha flash their bottoms inciting enough chaos to make people forget about pumpkins.
The Future - No one ever wears anything but thongs ever again.
ALSO ON HUFFPOST:
PHOTO GALLERY
BEFORE YOU GO
Kim Kardashian's Butt
PHOTO GALLERY
Kim Kardashian's Butt