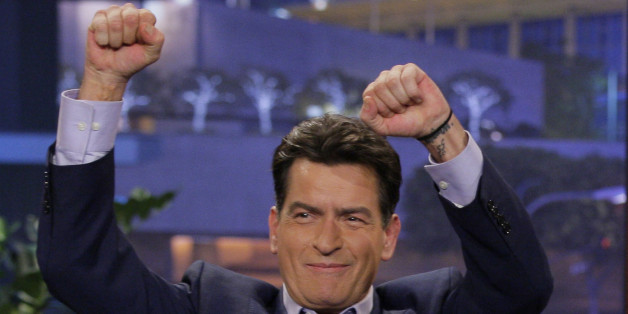 We tend to see celebrities as untouchable demigods strutting their stuff on the red carpet or with glamorous spreads in magazines. However, they are as human as all of us. They experience disgrace and great downfall, and it is in these dark times some Latino celebrities have risen to greatness once again.
They suffer and strive to return to the path of success just as we do. For them, it is perhaps harder because they do so publicly and are judged on their successes and failures by millions of people.
Here are some Latino celebrities who have been able to return from the ashes to rise again like a Phoenix.
Latino celebrities: Career-changing comebacks
Christina Aguilera
Christina Aguilera has always been a show woman. She changes her style with each new album and reinvents herself constantly. Of course her life is also peppered with scandals like her trip up on the National Anthem at the Super Bowl or being arrested for public intoxication.
Still she made her comeback as a coach on "The Voice." Unfortunately, her album "Lotus," was not good enough to top the charts but Aguilera has seemed to be on the cusp of a big return that didn't quite work out. Her public persona – she was criticized because of her weigh recently – and music don't seem to fit into today's pop culture, but we are sure she will keep trying hard as she is a natural at making comebacks. She's now returning to the spotlight with a new single "Let There Be Love" and yet another brand new image. Let's see if this is the definitive comeback for Xtina!
Mariah Carey
This celebrity has had her share of bizarre moments like the infamous "popsicle incident" on MTV's TRL in 2001 and her movie "Glitter," which was a total flop. But in 2005 Carey made her very successful comeback when she released "The Emancipation of Mimi," which ended up being the bestselling album that year.
Not only that but she also mended her acting career with a brilliant performance as a social worker in the film "Precious." From then on, Carey has stayed on a successful path and is still glowing in a way that "Glitter" never did.
Charlie Sheen
Charlie Sheen's life has been filled with scandals. People, producers, directors and Hollywood in general became fed up with Sheen. He lost his credibility after his infamous "bi-winning" interview. He lost his job on the hit show "Two and a Half Men" and it seemed he would never stand on his own two feet again.
But Charlie Sheen was destined for a comeback. It wasn't long before he landed another sitcom "Anger Management" and returned to his birth name, Carlos Estevez, to star as the president in the film "Machete Kills." Only time will tell if this comeback is for real or if Sheen is headed for another fall.
Paulina Rubio
In 2012, after a 20-year career as a singer and businesswoman, Paulina Rubio was named by Forbes magazine's Mexican issue, as one of the "50 Most Powerful Women in Mexico." That same year her martial problems with then husband, Nicolas Vallejo, were on the cover of many tabloids. When they finally divorced she was ordered to pay $243,000 to her ex husband.
She was shattered by the public disclosure of her legal and marital problems, but she picked up the pieces and made a big comeback by landing a cross-over gig on "X Factor," alongside Simon Cowell, Demi Lovato and Kelly Rowland.
Gloria Estefan
Gloria Estefan was seriously injured in a car accident in 1990. She suffered a broken vertebra when a truck ran into her band's bus on a snow-covered highway in the Pocono Mountains. The singer, five band members and the truck driver were seriously injured. Estefan, who was thought to never walk again, made an incredible comeback following her injury, winning a Grammy in 1993 and 2001.
From darkness to light, Latino celebrities continue to amaze us with their comebacks. We find inspiration in their stories, as they fight their way to the top, time and time again.
Originally published on VOXXI as Latino celebrities who've made career comebacks
BEFORE YOU GO
PHOTO GALLERY
27 Celebs You Didn't Know Were Latino