It might be October, but that doesn't mean Selena Gomez can't rock short shorts when the occasion calls.
On Sunday (Oct. 6), the 21-year-old was spotted in a denim-on-denim outfit -- otherwise known as a Canadian tuxedo -- while stopping for some gas in Los Angeles. The ensemble was complete with a long-sleeved button-down top and tiny, rolled-up shorts. Even though summer has ended, Gomez's short shorts were appropriate because temperatures soared to 91 degrees in the city that day.
After stopping to fill up, the songstress headed to a recording studio in the Tarzana neighborhood, according to one of the photo agencies that secured the snapshots.
The "Slow Down" singer kicks off the U.S. leg of her "Stars Dance" tour Thursday at the Patriot Center in Fairfax, Va.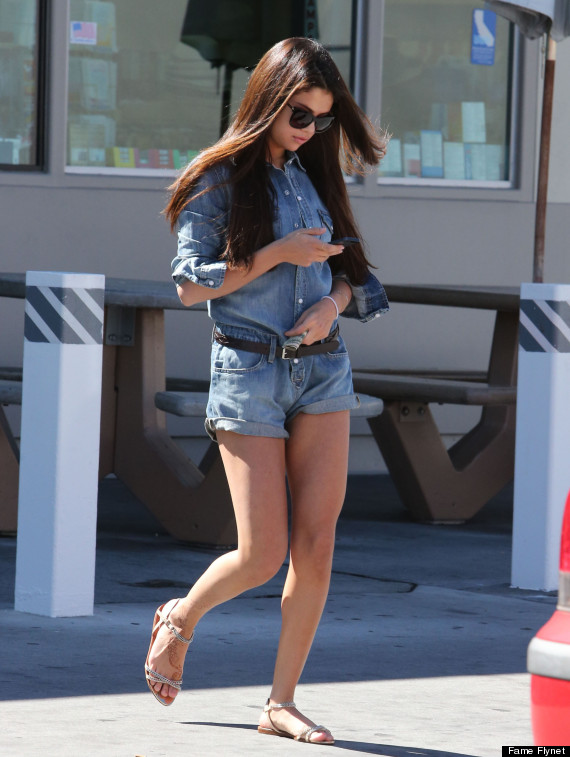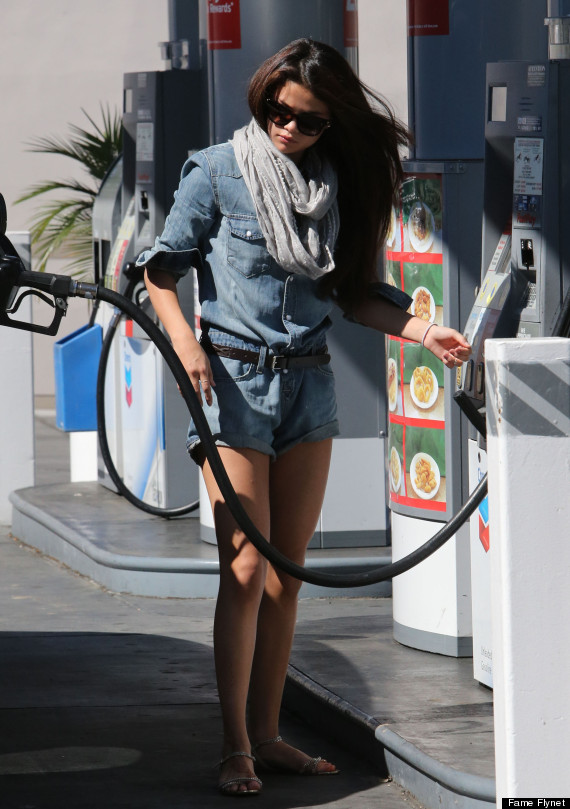 BEFORE YOU GO
PHOTO GALLERY
Shorts So Short They Can Double As Briefs