Residential solar power has become increasingly affordable over the past few years as an environmentally friendly, cost-saving alternative to traditionally sources of energy. But the barriers to entry can still be too high for low-income communities, which is where solar non-profits like GRID Alternatives come in.
The organization helps identify neighborhoods that could benefit from green energy, and volunteers rally together to help install solar panels on qualifying homes.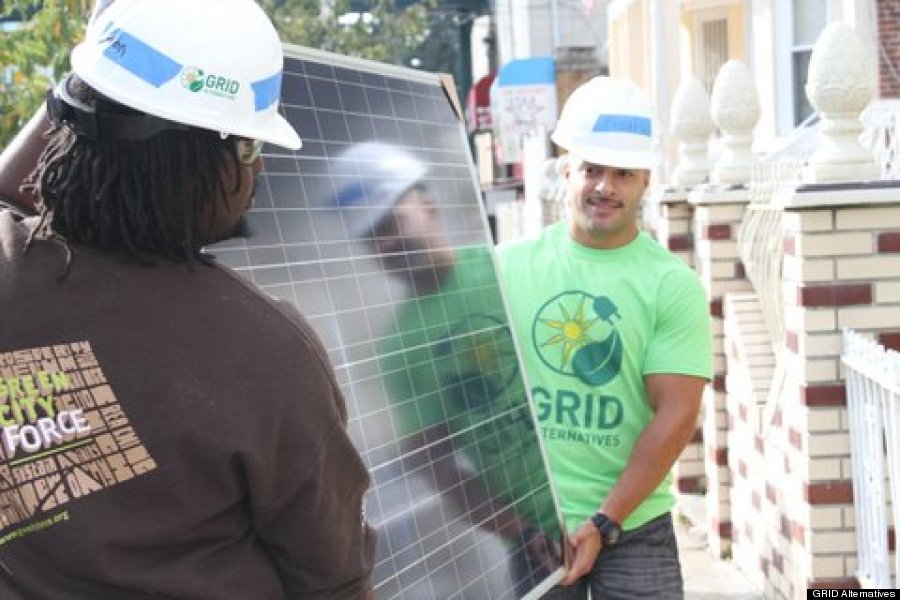 Homeoner Miguel Rodriguez, right, carrying a panel with a member of Green City Force
A recent installation in Brooklyn, New York was the organization's first venture in the region -- the group has installed more than 3,600 similar projects along the West Coast. The family is expected to see their annual energy costs cut in half, the organization says.
A study released earlier this year said nearly all of New York State's energy needs could be met with a combination of wind, hydroelectric and solar power by 2030 with a concerted push.
Many of the volunteers were trainees with Green City Force, an on-the job service corps that helps young, low-income people enter sustainable careers.
"I looked out at all the other roofs out there that are going to want this," one worker said during the event. "I thought to myself, 'That's one down, thousands to go.'"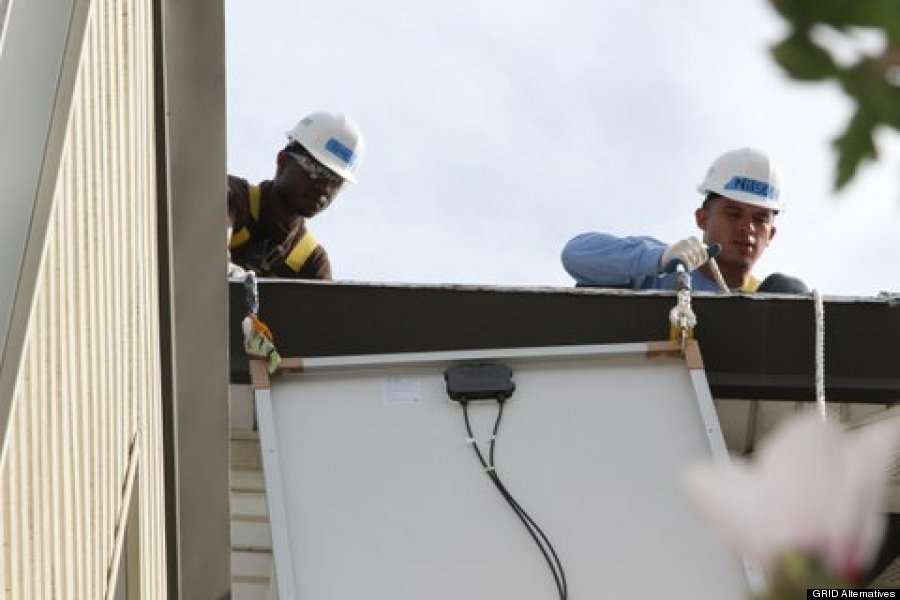 Pulling panel up to the roof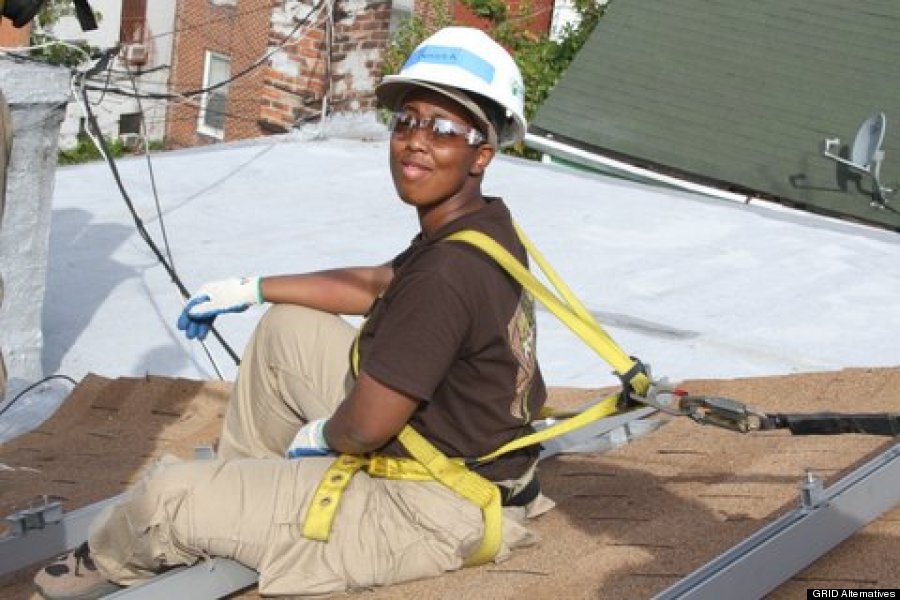 Green City Force Corps Member Vanessa Williams getting hands-on with solar installation
BEFORE YOU GO
PHOTO GALLERY
Top U.S. Renewable Energy Sources - 2011 (MOST RECENT DATA)