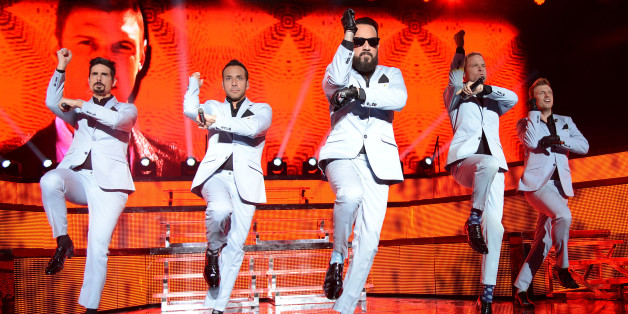 Backstreet is back in a big way.
The famed boy band entered the Billboard Adult Pop Songs chart this week for the first time since 2007. The band's latest single, "In a World Like This," bowed at No. 34, according to Billboard.
"In a World Like This" earns the now-grown men of the Backstreet Boys their highest debut on the chart, beating out previous record-holder "I Want it That Way," which entered the chart at No. 35 in 1999.
The single is the title-track off of BSB's eighth studio album, which hit No. 5 on the Billboard 200.
"It's definitely a combination of vintage Backstreet with the signature harmonies and melodies, but also, you know, we definitely have our ears and our eyes open to what's out there right now in the music scene," Backstreet Boys' Howie Dorough told HuffPost Entertainment about the record earlier this year. "We're just always trying to evolve. We always try to set the bar and push the envelope a little bit and always try to change things up with each record."
For more, head over to Billboard.
PHOTO GALLERY
Backstreet Boys
BEFORE YOU GO