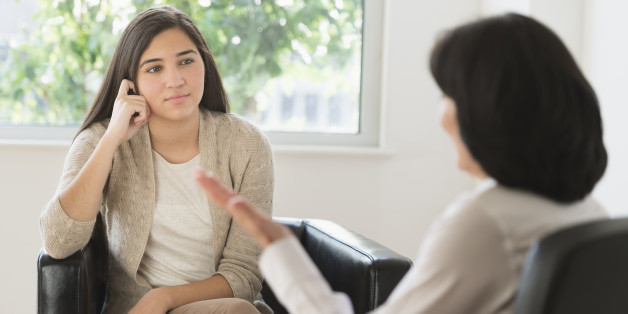 This article was written by teen reporters from The Mash, a weekly publication distributed to Chicagoland high schools.
By Barbara Cruz, Hancock and Devora Klionsky, Walter Payton
Do you have College Confidential bookmarked on your browser? Do you dream about the Common Application? Sounds like senior year. Leave those essays and personal statements alone for a minute and start thinking about college admissions interviews.
For some students, it's the easiest part of the application process. For others, college interviews can cause endless stress and anxiety.
What should you prepare? How can you make yourself stand out from other applicants? Is there anything you definitely shouldn't say?
Your college interviews will be over before you know it, but it's important to know the basics before you jump in.
GETTING THERE
This might seem like common sense, but it's important to make a good first impression. Arriving for your interview early or on time shows that you're responsible and that you value the interviewer's time. Showing up late and flustered probably won't make you look great.
Jeff Sanderson, the associate director for admissions counseling at Columbia College Chicago, knows this first hand.
"I know it might sound obvious to be on time, but … it's not your fault when the bus is messed up," Sanderson said. "But if you're late, that is your fault. If you know your bus service sucks, and you have to wake up two hours early to get to an appointment, get there two hours early."
If something out of your control does happen, be sure to have the interviewer's contact information so you can let them know you're running behind.
LET'S TALK ABOUT ME
Even the biggest showoffs might feel a little uncomfortable talking about themselves for too long. It's important to be humble, but don't shy away from talking about all the great things you do.
"Don't feel like you're bragging—the interviewer wants to hear all about you," said Abi MacCumber, a freshman at Scripps College in Claremont, Calif. "An interviewer asked me what got me up in the morning and I said my family because I love spending time with them, which was a simple but thoughtful answer."
Calming your nerves can be another hurdle. Remember that most students feel anxious before interviews, but it's how you handle the nervousness that matters. "It's not really helpful to the student to really emphasize how nervous they are, even when they really are nervous," Sanderson explained.
Instead, take a deep breath and think about the question before answering.
"I think that's a thoughtful person who's trying to give me a real answer," Sanderson said about pausing before answering a question. "I respect that pause. And I think I would tell students that sometimes it's a mistake to not take that time that you need."
STANDING OUT
Before you get to your college interview, think about what makes you stand out from the crowd. You might have the same interests as a lot of people, but when you turn those interests into ideas, you'll make a positive, memorable impression.
"If a fashion student tells me, 'I have a passion for fashion, I'm really interested in the global business of this, and I really want to deal with buying from around the world,' now I believe them," Sanderson said. "I think a lot of students haven't thought it through very much, or they're nervous, and so they stop and they say, 'I have a passion for fashion,' as though that's all I need to hear."
By explaining how you want to put your passions and interests into action, you're showing that you're a valuable addition to that college's campus.
YOUR TURN!
Like any interview, it's important to have questions for the interviewer. Prepare these ahead of time so you're not caught off guard when it's your turn to ask something.
"It gets awkward… when students don't have questions or anything to contribute. It helps to do your research," said Danielle Craan, a sophomore at Tufts University.
Give yourself time to think of these questions and be sure they aren't something you could easily Google on your own. Asking about campus life, financial aid or work-study programs will make you look like a motivated, thoughtful candidate.
LASTING IMPRESSION
Don't forget to be yourself with your interviewer. Scripted answers and cookie-cutter responses won't show your true personality.
"I would love to talk to a student in an interview who says, 'I'm not just concerned with this interview and getting admitted to your school. I'm concerned about being successful at your school, graduating from your school, and making something of myself, hitting some of my hopes and dreams,' " Sanderson said. "Focus on getting in, but also focus on graduating and making something of your dreams."
BEFORE YOU GO
PHOTO GALLERY
8 Awesome Ways High Schools Are Helping Students De-Stress