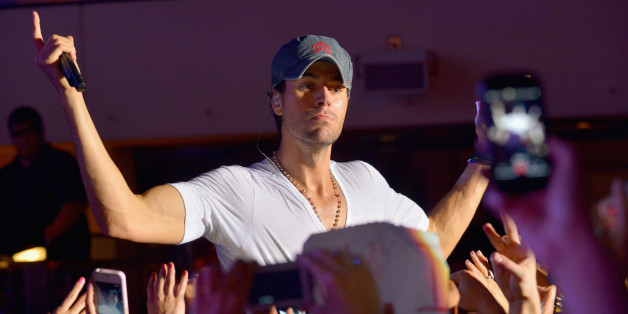 By Michael Lopez

If you've got a massive pad at the moment, now is the time to sell! Enrique Iglesias recently cashed in on his humongous Miami estate, earning a cool $6.7 million in the process.
Enrique built this particular house from the ground up, purchasing it as a vacant lot in 1998. Over the years, he expanded it to over 6,300 square feet with five bedrooms and five baths.
And talk about a profit! Iglesias grabbed the lot for just $640,000, pocketing $6 million after the sale. Florida realtors actually called the price a very good deal, especially since its walking distance from South Beach.
But don't worry Floridians, Enrique is also planning to stay put in Dade County. According to reports, he's already locked into a new pad just down the way in Bay Point.
Read more Blogamole's News and Chisme here.
BEFORE YOU GO
PHOTO GALLERY
Jlo and Enrique Iglesias