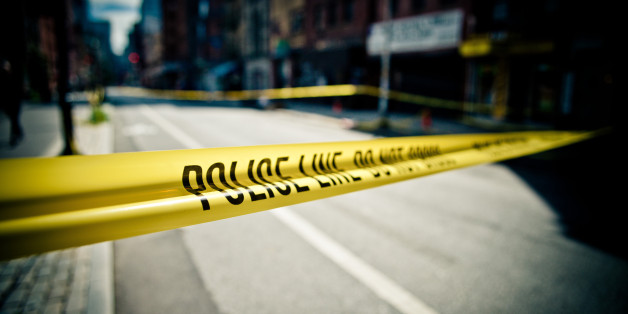 The 25-year-old son of a well-known community activist was among at least eight people wounded in shootings Monday night in Chicago.
Hal Baskin Jr., the son of Hal Baskin, was shot about 5:40 p.m. in the 6600 block of South Peoria Street in the city's Englewood neighborhood, DNAinfo Chicago reports. Another man suffered a graze wound to the head in the same shooting.
Baskin Jr. was taken to Stroger Hospital and listed in fair condition Tuesday morning.
The elder Baskin's Peace Community Center is located just two blocks south of where the shooting took place, the Chicago Tribune notes.
Baskin Sr. told the Chicago Sun-Times the shooting served as a reminder gun violence can impact any family.
"Yesterday, it was my day," he told the Sun-Times. "Until you change the socioeconomic dynamics of what's going on in these poorer communities, then this stuff is going to continue."
(Read a 1994 Chicago Reader profile of Baskin Sr.)
Monday's shooting is not the first time gun violence has impacted the Baskin family this year. Hal Baskin Sr.'s 21-year-old great-nephew Ronald Baskin, was killed in a Mother's Day shooting in May, NBC Chicago reports.
In other Monday gun violence in Chicago, a 13-year-old male was shot in the back about 3:15 p.m. in the 5500 block of South Halsted Street and taken in serious-to-critical condition to Comer Children's Hospital, according to the Tribune.
Pastor Corey Brooks of New Beginnings Church tweeted the 13-year-old was active in his church's mentor program.
Please pray for one of our 13 yr old boys who has been in our mentor program for almost a year. Today he was shot and is in the hospital

— Corey Brooks (@CoreyBBrooks) October 7, 2013
In a separate shooting, two men -- aged 19 and 20 -- were wounded in an apparent drive-by shooting about 11:45 p.m. in the city's South Austin neighborhood, DNAinfo reports.
BEFORE YOU GO
PHOTO GALLERY
Crime In Chicago