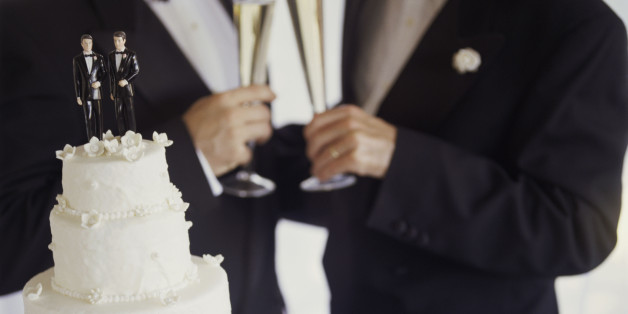 A popular Iowa wedding venue which made national headlines after turning away a gay couple has decided to fight back against the backlash.
Görtz Haus Gallery owners Betty and Richard Odgaard filed a lawsuit against the Iowa Civil Rights Commission Oct. 7, according to the Des Moines Register. In the suit, the couple claims that attempts "to force the Odgaards to host events in violation of their religious beliefs" constitute a violation of the Iowa Civil Rights Act.
Betty Odgaard told the Quad City Times that customers have boycotted the Görtz Haus Gallery, while she and her husband have received threatening phone calls and emails in the wake of the controversy that ensued.
"I have nothing against gays and lesbians. Nothing," she is quoted by the publication as saying. "I just personally believe that a marriage is between one man and one woman. I don't condemn or judge anybody else for their beliefs and how they live their life."
A representative for the Becket Fund for Religious Liberty, which is representing the Odgaards, said the case represented a violation of "individual freedom," according to the Register.
"This gallery is a way they express their faith, and in a free and diverse society, no one should be forced into something that violates their conscience," Emily Hardman told the publication.
At present, the Iowa Civil Rights Commission has yet to comment on the lawsuit, according to reports.
In August, Lee Stafford told KCCI 8 News he and his fiance Jared toured the Görtz Haus ahead of their forthcoming nuptials. Once the Odgaards found out the couple was planning a same-sex wedding, however, they quickly opted out of hosting the ceremony.
"At the end of the tour, he asked us if this was going to be for a gay wedding and I said, 'Yes it is.' He said, 'I can't take your money and I don't do things for free,'" Stafford recalled at the time.
Stafford's case prompted Sarah Hankel-Hoffman and her fiancé Jason to cancel their Sept. 7 wedding reception at the Görtz Haus.
"We stand in solidarity with all those who have had to fight for equal rights or hide because it was too dangerous or scary to be who they really were," Hankel-Hoffman wrote in a blog for HuffPost Gay Voices. "This is for all the other injustices that came before the 21st century. This is our one small contribution, but it's a big one to us. In the end, our actions are not just about standing up for gay rights but about standing up for human rights, as Americans and as Iowans."