Nature, sometimes you're too beautiful for words.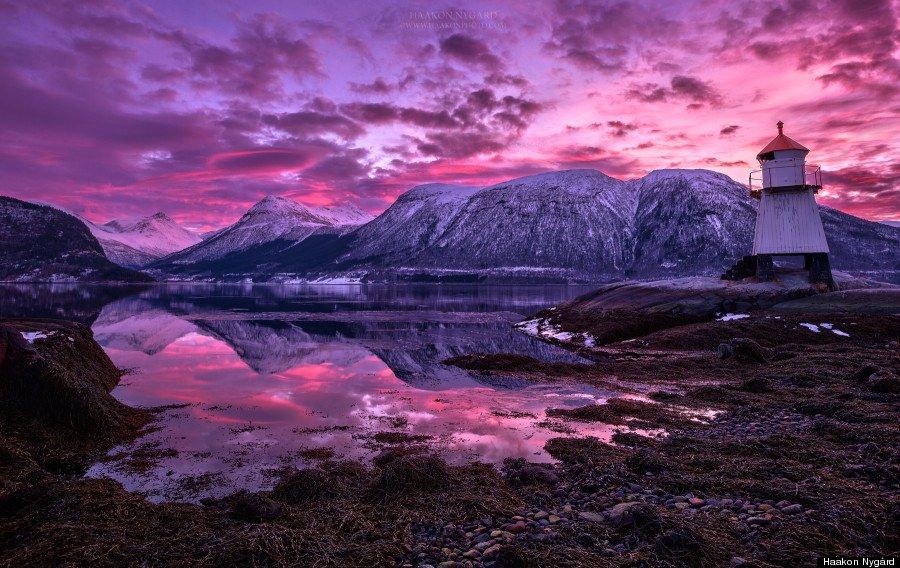 This incredible shot was taken by Norwegian photographer Haakon Nygård during a winter sunset and simple titled "The Sky Was Pink." The photo also popped up on Reddit earlier this month, and a few commenters noted that the saturation may have been fiddled with to make the colors stand out, but we really don't care.
Take a look at more of Nygård's stunning photographs from around Norway on both his 500px profile and his personal website.
BEFORE YOU GO
PHOTO GALLERY
The Earth From Above