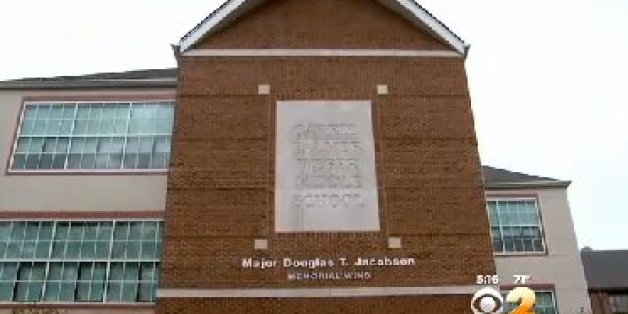 From now on, recess is going to look slightly different for Weber Middle School students in Port Washington, Long Island.
In an effort to reduce injuries, the school banned footballs, baseballs, lacrosse balls and rowdy games of tag. Instead, children will be given foam Nerf balls to play with.
CBS New York also reported that activities like cartwheels are banned "unless supervised by a coach."
The district announced the official policy in a press release, saying that due to a school construction project, "there is limited space for the students to enjoy a 20 minute recess period. With children in such close proximity to each other, it is not safe for them to be engaged in unstructured play with hardballs."
District Superintendent Kathleen Mooney told CBS New York that the policy change came after a slew of playground injuries.
Still, neither parents nor students are pleased about the new rule.
"I think that's crazy, because when I was there for three years that's all we did at lunch -- we just played football and soccer," said former Weber student Malcom McCready to News 12 Long Island. "I had tons of fun and I think that's kind of like taking away from [students'] experience. They have to go outside and just stand around and talk."
"Kids are kids and plus with the obesity problem, that makes [the new policy] worse. So I'm against it," local parent Francoisc Decarzalo told the outlet.
A number of bloggers and news outlets have also criticized the change. In an op-ed titled "Things Are Clearly Out Of Control," former Connecticut Governor John Rowland wrote for CBS Connecticut, "There are countless stories like this across the country and I am all for protecting our kids, but let them play, let them scrape their knees, maybe even twist an ankle, it's all part of growing up."

The Washington Times' Cheryl K. Chumley called the ball ban a "sign of the apocalypse."
The restriction comes on the heels of a Connecticut school banning the phrase "hump day" last week.
CORRECTION: An earlier version of this post misspelled Dr. Kathleen Mooney's name.
BEFORE YOU GO
PHOTO GALLERY
Weird Things Banned At Schools