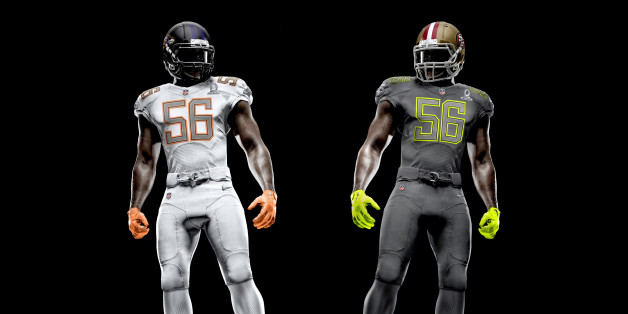 The twelve million or so viewers who tune in for January's Pro Bowl may have a hard time recognizing the game. Not only will the forty-three year old tradition no longer feature the traditional AFC vs. NFC format, but gone too will be the recognizable red and blue uniforms.
Instead, Nike has just announced, the drafted players will sport white and "vibrant orange" and grey and "volt" yellow, perhaps confusing some viewers into thinking it's an old Oregon vs. Oregon State match-up. (After all, Nike chairman Phil Knight is an alumni and huge fan of the University of Oregon.)
Back in July, the NFL announced major changes to the game's format -- including a draft-style selection process and no more kick-offs -- in an effort to revitalize a game that was seen as uncompetitive, slow and uninteresting. The desire to experiment also gives Nike, which is the official apparel brand of the NFL, an opportunity to try something new and flashy, à la college football uniforms.
"Save for an overhaul of the Seattle Seahawks' uniforms last season," according to ESPN, "and tweaks to those of the Jacksonville Jaguars, Miami Dolphins and Minnesota Vikings this season, the partnership between the NFL and Nike could be described as conservative through the first two years."
Garishness aside, Nike claims that the new uniforms were built for breathability and ventilation because of the heat in Honolulu, the Pro Bowl's host city.
It remains to be seen if any of these changes will improve the Pro Bowl game, but the NFL seems to be betting that viewers tune in this first year so they can judge for themselves.
For reference, here are the uniforms that Oregon and Oregon State sported back in 2012:
Oregon's uniforms vs. LSU in 2012 Oregon State's away uniform in 2012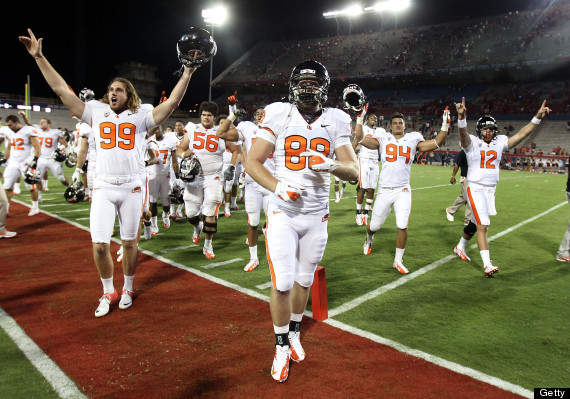 h/t Business Insider
And here are the Pro Bowl uniforms: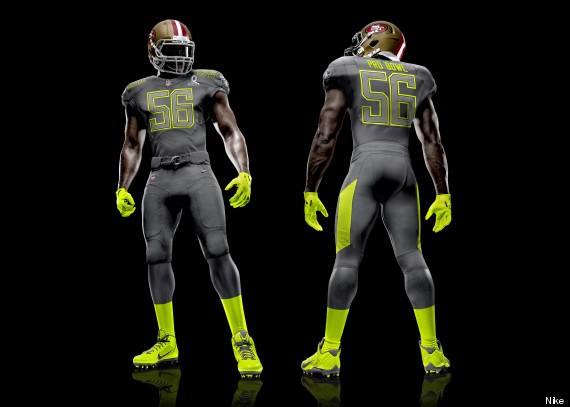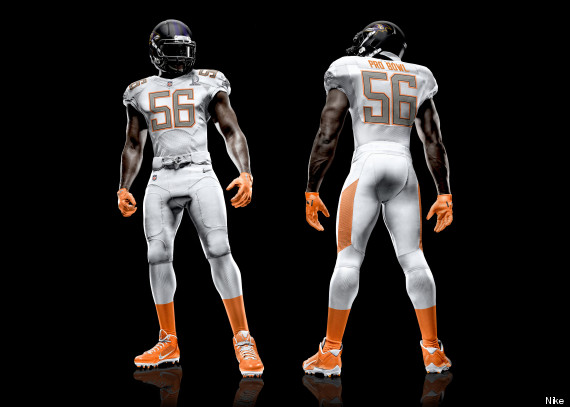 EARLIER ON HUFFPOST: THE UGLIEST JERSEYS IN COLLEGE FOOTBALL
PHOTO GALLERY
BEFORE YOU GO
The Ugliest College Football Jerseys
PHOTO GALLERY
The Ugliest College Football Jerseys