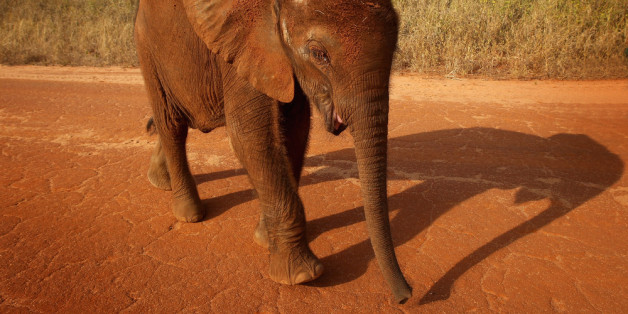 Elephant poaching has become such a widespread problem in Tanzania that one official suggested an extreme approach to reduce the number of incidents: Shoot poachers on the spot.
Speaking at the International March for Elephants last week, Khamis Kagasheki, the Tanzanian Minister for Natural Resources and Tourism, said that the country needs stricter punishments in order to curb elephant poaching.
"Poachers must be harshly punished because they are merciless people who wantonly kill our wildlife and sometimes game wardens," he said before suggesting the "shooting on the spot" policy, according to the Tanzania Daily News.
Kagasheki then preemptively addressed concerns from human rights activists, arguing that poachers do not only harm animals, but also do not "hesitate to shoot dead any innocent person standing in their way."
The minister made the comments after announcing that next month the National Assembly will review a new bill outlining heavier punishments for poachers.
Officials around the world have proposed a variety of unconventional strategies to curb poaching practices -- from using drones to injecting poison in rhino horns. Though many have recommended harsher penalties aimed at deterring poaching, conservationists nevertheless took issue with Kagasheki's extreme statement.
"It's important the punishment for poaching is a deterrent, but killing poachers is not part of the measures we have been advocating. It would lead to an escalation of violence," Bell'Aube Houinato, World Wildlife Fund's Tanzania director, told The Guardian, adding, "[I]t's very difficult to control who is actually killing."
Home to the Serengeti National Park and game reserve, Tanzania has one of the largest elephant populations in the world. However, the country in recent years has seen a drastic decline in its number of elephants, due primarily to poaching.
According to the government-run Tanzania Wildlife Research Institute, poachers are responsible for the deaths of 30 elephants per day. From 2009 to 2011, 37 percent of all elephant tusks seized originated in Tanzania, making it the world's leading exporter of illegal ivory at the time.
BEFORE YOU GO
PHOTO GALLERY
Elephant Poaching