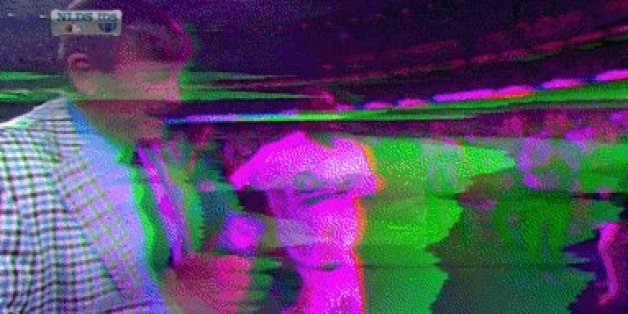 Craig Sager may be sending his dry cleaning bill to Yasiel Puig. More worrisome for the Dodgers' rookie, TBS could come asking to be reimbursed for one television camera.
As the Dodgers' celebrated punching a ticket to the National League Championship Series on Monday night, Puig appeared to damage a TBS camera by dousing it with water. Sager was attempting to ask Juan Uribe about his game-winning home run when things got wet -- and weird looking.
GIF: Do Not Adjust Your Television, This Camera Is Busted


The Dodgers shared another angle of the scene. As you can see, the camera man and his equipment bore the brunt of the celebratory dousing.
BEFORE YOU GO
PHOTO GALLERY
NLDS Game 4: Dodgers vs. Braves