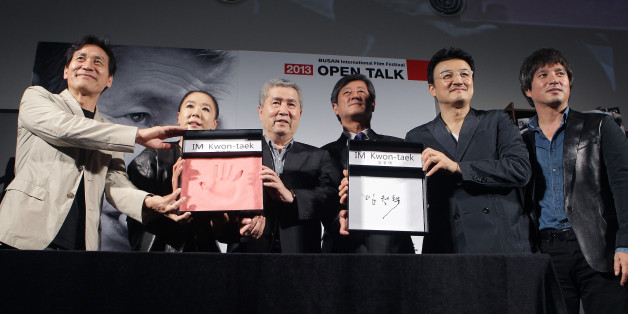 Busan, South Korea, the country's second largest city, is seeing significant growth in its film culture.
This is largely due to the Busan Film Festival, a rising noncompetitive movie mecca that encourages conversation, learning and support between veteran and rookie filmmakers.
The festival runs October 3 - 12. Unlike its international relatives (Cannes, Berlin), the majority of the extravaganza's success thrives on volunteerism that pays very little. Over 900 volunteers help show films, sell tickets and organize the festival's flow while getting paid barely $10 daily.
Screen superstars and directors are also participating for little pay. Festival headliners hailing from all over Asia are attending for 500,000 won ($465). Filmmakers who work at the festival's 18-day academy for new directors receive anywhere from 300,000 won ($278) to 1 million won ($928) if they serve as dean (as is the role for Lee Chang-dong, whose "Poetry" received best screenplay at the 2010 Cannes Film Festival).
Busan's fete has developed an important niche, finding new talent in Asia. According to the Associated Press, some 94 out of 301 movies from 70 countries selected for this year's festival were created by first or second-time filmmakers. The event drew over 200,000 visitors last year.
A clear indication of the festival's continued growth is its budget: it increased to 12.5 billion ($11.6 million) from last year, making it larger than the Tokyo International Film Festival's price tag.
Though the festival's attendance numbers have yet to be counted, surely the creative outlet and goodwill of its volunteers ensures continued success.
BEFORE YOU GO
PHOTO GALLERY
Fall Movie Preview 2013