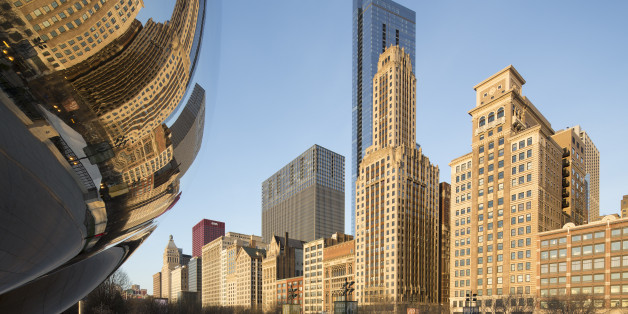 The tax man will come a-calling for suburbanites working in the city of Chicago if one community group has its way.
The labor-community coalition Grassroots Collaborative has renewed calls for non-Chicago residents making their living in the city to pay a "commuter tax."
According to the group's just-published study, "Downtown Prosperity, Neighborhood Neglect: Chicago's Black and Latino Workers Left Behind," Chicago taxpayers have subsidized some $1.2 billion in job creation and job relocation (via sources like TIF money and property taxes). Meanwhile, the study argues the benefits have disproportionately been sucked up by non-residents.
"From 2002 to 2011, downtown economic activity brought a net gain of 52,404 jobs to downtown Chicago. However, only 1 of 4 of those new jobs was filled by a Chicago resident," the study claims.

(Read the full report)
"So our Chicago taxpayers are paying for these jobs to be created yet aren't getting direct benefit," Grassroots Collaborative executive director Amisha Patel told ABC Chicago.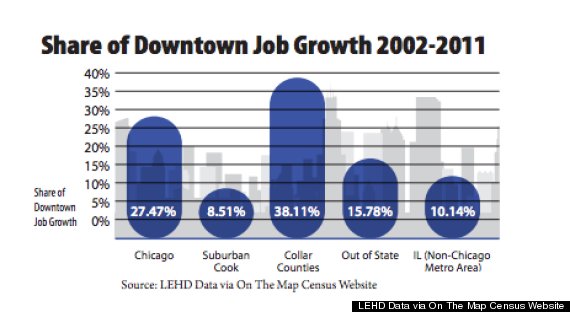 Ald. Emma Mitts (37th) expressed support for the idea while Ald. Ariel Reboyras (30th) pushed back. Mayor Rahm Emanuel told ABC he was squarely against a commuter tax calling it "the wrong way to go."
Levying a commuter tax on non-residents is hardly a new idea, and one that regularly resurfaces around the time new budgets are drawn up.
In 2011, the city's Inspector General Joe Ferguson laid out the pros and cons as he championed a commuter tax he argued could generate roughly $300 million in annual tax revenue.
The Sun-Times threw cold water on the idea two years ago noting that, according to state law, any such tax would first need approval from the Illinois General Assembly -- and any legislator outside of the city of Chicago would be unlikely to vote for a law that would permit a new tax on their constituents.
For that very reason, New York City has been unable to see its commuter tax reinstated after it was halted in 1999.
In Detroit, the opposite problem persists with many city-dwellers working in the suburbs failing to pay the city income tax.
Philadelphia recently applied a commuter tax while D.C. has been unable to establish one in the city.
BEFORE YOU GO
PHOTO GALLERY
15 Super Weird Taxes