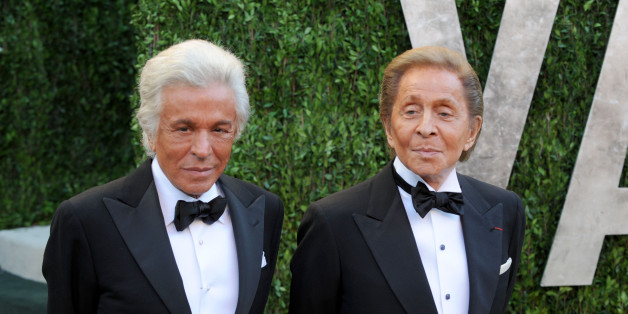 Fashion has never moved faster than it does today. In a world where runway collections sell on Moda Operandi mere days after their initial presentation and singers change their costumes four times in a single performance, it should come as no surprise that high-profile women move through clothing far more quickly than they did in the past.
Just ask Giancarlo Giammetti. The former Valentino executive and longtime partner of the designer went "Out To Lunch" with Vanity Fair's John Heilpern for the magazine's monthly column, and talk quickly turned to the state of Valentino consumers' style today.
"One of the biggest changes in today's fashion is the influence of stylists. There used to be much more involvement when a star chose a dress. But today's superstars and celebrities are offered so many clothes to wear, they're spoiled. There's no commitment involved, no work, no fittings. They wear the dress and it has a short life. They don't have time to love a dress."
Our response to Giammetti? Don't hate the player, hate the game. Since today's celebrity audience follows their favorite stars' every move, a woman will quickly get called out for repeating an outfit or wearing the same dress as someone else. Clothing and accessories can be far too expensive to purchase. And an overabundance of options only encourages celebrities to make last-minute changes. (Perhaps Giammetti is still feeling a little sore about Anne Hathaway's eleventh-hour decision to nix her Valentino Oscars dress.)
Ultimately, he says, it's "a good thing" that ladies feel freer in fashion. "Women no longer need designers to decide what they want to wear!" Giammetti tells Vanity Fair. Indeed, we're all for empowerment within the style sphere. More outfit changes means more outfits for us to look at, after all. Bring on the "spoiled" celebrities!
Hear more from Giancarlo Giammetti at VanityFair.com.
These stunners had the last laugh:
PHOTO GALLERY
2013 Oscars Red Carpet
Want more? Be sure to check out HuffPost Style on Twitter, Facebook, Tumblr, Pinterest and Instagram at @HuffPostStyle.