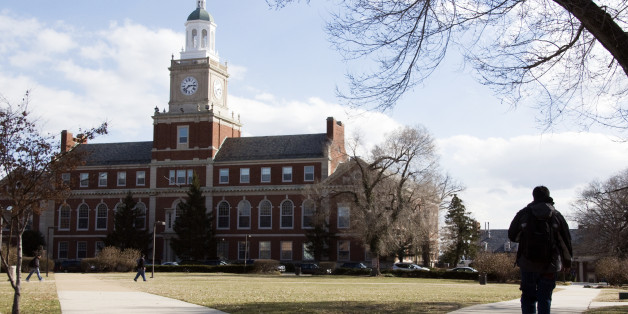 This article comes to us courtesy of U.S. News & World Report, where it was originally published.
Sidney A. Ribeau, president of Howard University in Washington, D.C., recently announced his retirement from the post he had held since August 2008. In some of the news coverage about Ribeau's sudden retirement, one factor that was cited was Howard's decline in the U.S. News Best Colleges rankings.
Howard's rank fell sharply during Ribeau's presidency. In the 2010 edition of Best Colleges, published roughly one year after he took office, Howard ranked 96th in the National Universities category. In the new 2014 edition, Howard fell 22 spots to No. 142, having previously been ranked at No. 120 in the 2013 edition.
There were many factors behind Howard's rankings decline during Ribeau's time in office. The school dropped from being in the top 100 in the 2010 edition to today's position because its ranking scores in academic peer assessment, graduation and retention rates, student selectivity, faculty resources, alumni giving and graduation rate performance all fell relative to other schools in the National Universities rankings.
The indicators where Howard's performance deteriorated since 2010 account for a total of 82.5 percent of the U.S. News ranking model. In other words, Howard experienced declines in almost all of the key academic indicators used by U.S. News, which resulted in its drop in the rankings.
In the current rankings, Howard is listed as a "school that refused to fill out the U.S. News statistical survey" during our winter and spring 2013 data collection. In Howard's case, we gave the school credit for all the ranking data that it did report to U.S. News during the previous data collection in 2012.
This meant that almost all the factors used in Howard's latest ranking were based on its previous year's data. However, Howard didn't report data used to compute the alumni giving rate and financial resources per student ranking variables to U.S. News for two consecutive years. For schools that skip two years of reporting data in those two ranking factors, U.S. News estimates those data points.
Therefore, Howard's decline in the most recent rankings was mainly due to its administrative inability or refusal to report its most recent data about itself to U.S. News.
The Washington Post cited other reasons that could have been behind Ribeau's sudden departure, including Moody's Investors Service's recent downgrading of Howard's revenue bonds to a Baa1 rating from A3.
Moody's said that Howard's outlook was now "negative" and said "the downgrade is driven by pressures on all of the university's major revenue sources. The negative outlook reflects an aggressive Fiscal Year 2014 budget that may prove difficult to implement in light of pressure on hospital operations, continuing soft enrollment, and a slow start to implementing planned efficiencies."
BEFORE YOU GO
PHOTO GALLERY
The 10 Highest Paid College Presidents: 2012 Chronicle Of Higher Education List