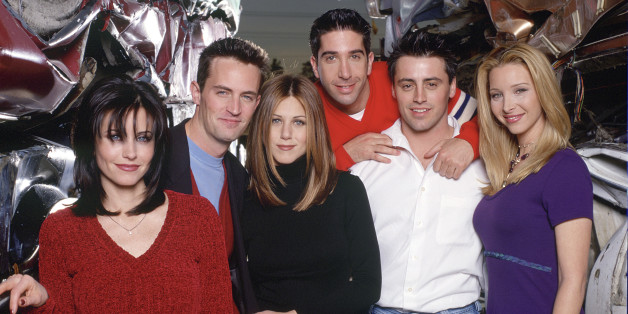 Jennifer Aniston isn't sick of her "Friends." The actress voiced her longing to return to Central Perk with the rest of her "Friends" gang, while speaking in Los Angeles earlier this week.
At the Television Academy's "An Evening Honoring James Burrows," Aniston came onstage and spoke about working with Burrows (who directed the "Friends" pilot and multiple other episodes of the hit sitcom), and when moderator Pete Hammon wished for a "Friends" reunion, Aniston agreed: "I do too. I'd honestly go back to it if we could, I would."
Aniston's remarks are just wishful thinking, but when paired with what her other former cast members have said recently, we can't help but hope for a reunion. Back in July when Matthew Perry filled in for Piers Morgan on his CNN show, Perry interviewed Lisa Kudrow, and the two reminisced about their days on the "Friends" set with Perry even saying: "If I had a time machine, I would like to go back to 2004 and not have stopped."
Whether a "Friends" reunion will ever see the light of day can only remain to be seen, but it certainly seems that if the original cast members had their way we would be returning to Central Perk sooner than expected.
Watch Aniston's remarks in the video below: