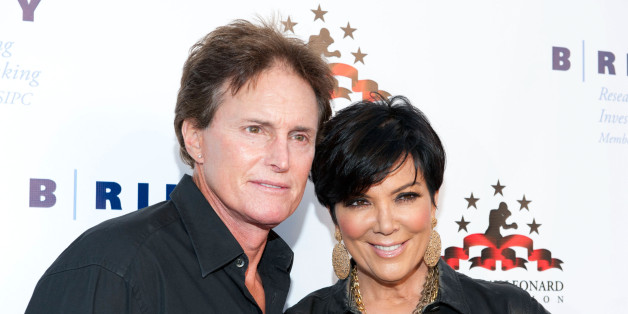 After 22 years together, Kris and Bruce Jenner decided their marriage was over.
The couple confirmed on Tuesday that they separated a year ago, but say there's no animosity between them. In fact, Kris, 57, told Us Weekly, "We ended a marriage, but that's not the end of our friendship. I will always love him, but we are no longer a couple in that way."
The pair say they are happier living apart and have no plans to divorce at this time, so where did things go wrong?
Anyone who has ever watched "Keeping Up With the Kardashians" knows that one of the frequent plot points follows the former Olympian fighting for space in his own home, or fighting to be heard over his wife and daughters.
Family sources told TMZ that Bruce is a "simple man" and he can be boiled down to three things that he likes -- golf, racing cars and RC helicopters -- again, anyone who watched the show knows this to be true. Though he had his own fame when he married Kris, he never pursued the Hollywood lifestyle and absolutely hates going to public events -- things that are at complete odds with the new Kardashian-Jenner family existence.
Sources told the website that Bruce simply had enough and decided that he was moving to Malibu, with one family source saying of Kris' ambitions, "She's on a freight train and Bruce finally wanted off."
People's sources echo this.
"Bruce lost his voice and his opinion with Kris," the source explained. "Sometimes he would mention that it bothered him, but most of the time he wouldn't say anything, so Kris just went about living how she was and treating him that way."
Meanwhile, another who works on the reality show added that it's everyone's favorite momager who "ran the show" on and off screen, and Bruce "basically had no say in anything." "It was pretty obvious Bruce didn't feel comfortable in his own house anymore. Half the time Kris would just shut him right down like she didn't want to hear from him," the source admitted.
There has always been a sort of "poor Bruce" sentiment from viewers of "Keeping Up With the Kardashians," who witnessed the 63-year-old being pushed around time and again, and it seems there was "no smoking gun or straw that broke the camel's back." The couple just finally realized their marriage wasn't working after all these years.
BEFORE YOU GO
PHOTO GALLERY
Celebrity Splits