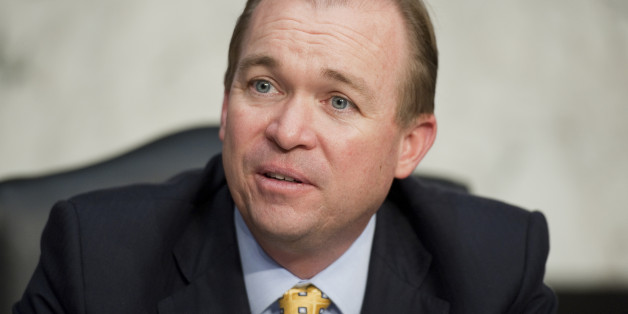 Rep. Mick Mulvaney (R-S.C.) said Wednesday that President Barack Obama reminded him of a girlfriend he had in high school after the president called the House speaker to reiterate that he would not negotiate over budget issues until House Republicans pass a bill funding the government and increasing the debt ceiling.
"He called John Boehner (R-Ohio) yesterday to tell him he wasn't negotiating with him," Mulvaney told conservative news outlet Newsmax. "I had a girlfriend call me in high school and tell me that she was giving me the silent treatment; that's sort of what it sounded like."
Mulvaney's comparison was a new one for congressional Republicans, who have insisted on concessions from Democrats to reopen the government and raise the debt ceiling, which will be reached on Oct. 17.
Obama has said he is willing to negotiate with congressional Republicans over budget issues after they pass a debt ceiling increase and resolution to fund the government. He said Tuesday that he was willing to accept even a short-term deal and negotiate with Republicans.
Boehner rejected that approach after Obama's press conference Tuesday. "The president said today if there's unconditional surrender by Republicans, he'll sit down and talk to us," he said. "That's not the way our government works."

BEFORE YOU GO
PHOTO GALLERY
John Boehner's Shutdown Showdown Stares