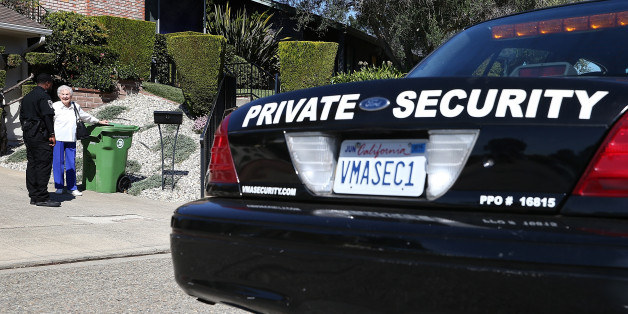 Since 2008, Oakland, Calif. has lost 25 percent of its police force to budget cuts. The city has seen three police chiefs since 2009 and an increase in crime that has crowned it the worst in the nation for robberies. Residents dialing emergency lines are sometimes told, "You'll just have to wait."
So what are locals to do when the police department is crippled and the mayor's office is fumbling? Hire their own protection.
Frustrated Oakland residents have taken up an unexpected response to the city's crime problem: an online crowdfunding effort to pay for private security.
Several neighborhoods have taken to Crowdtilt, an online group funding site, to call on neighbors to pitch in for protection. If the organizers reach their goals, the money will be used to fund a private security guard to patrol the area during a four-month trial period. Security will be provided by VMA Security Group, a company that already has a working relationship with the OPD.
So far, three separate neighborhoods have started their own campaigns.
"While the city and the police are doing what they can, we feel it's time for us as a community to begin exploring a wide range of ideas and taking some action on our own," wrote organizers on one site.
Though robberies have continued to climb in the city, organizers were moved to action last month when armed robbers held up 20 people standing in line at the city's casual carpool -- an informal, but popular rideshare program.
"That was the straw that broke the camel's back," Steven Kirsh, who helped organize the crowdfunding effort in his neighborhood, said to The Huffington Post.
"Our goal is to work with the police and city officials to be another set of ears and eyes and hopefully provide a constant visual deterrent to the people committing these hurtful crimes," he said.
Does Kirsh think the city should be doing more?
"Of course!" he said. "But given the financial struggles and mismanagement in [Oakland] Mayor [Jean] Quan's office, we simply can't wait any longer."
Kirsh hopes the city will eventually take over the price tag. He added, optimistically: "The odds of that happening are better than the Giants winning the World Series this year."
BEFORE YOU GO
PHOTO GALLERY
10 Major Crimes That Shocked America (SLIDESHOW)