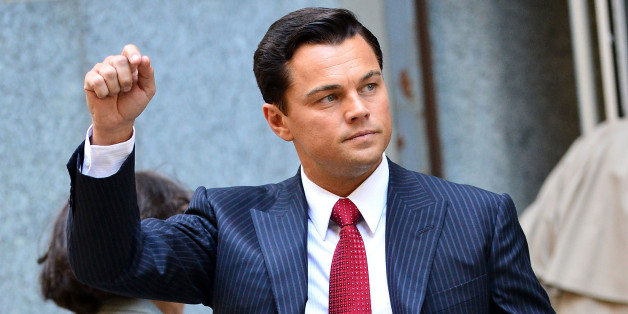 The moviegoing world has all but shifted "The Wolf of Wall Street" off its Oscar radar, but there's actually a strong chance the Martin Scorsese film will hit theaters by the end of the year.
A few weeks ago, Scorsese and Paramount Pictures reportedly postponed the movie's targeted Nov. 15 release to allow for more editing time, with the possibility of delaying "Wall Street" until 2014. It looks like Leonardo DiCaprio fans may not have to endure that long wait: Scorsese and longtime editor Thelma Schoonmaker are hoping to submit the finished product to Paramount by Nov. 25 in order to have it in theaters by the end of the year, according to a report from Showbiz 411.
As previously reported, a "Wall Street" release by the year's end could result in a delay for Paramount's "Jack Ryan: Shadow Recruit." The Kenneth Branagh-directed action flick, based on Tom Clancy's famous character, would likely receive a Jan. 17 release instead of its current Dec. 25 slot.
The switchup also crowds the already overflowing Oscar slate. The Scorsese movie, based on the true story of a corrupt stockbroker, is a guaranteed awards contender with strong chances of slipping into the Best Picture race. A 2013 release pits it against likely nominees such as "Gravity," "Captain Phillips," "12 Years a Slave," "Lee Daniels' The Butler," "Saving Mr. Banks," "August: Osage County," "American Hustle" and "Inside Llewyn Davis."
The terrain also toughens for DiCaprio, who has been shut out for nominations in previous years when the fields were crowded (see: 2011's "J. Edgar" and 2012's "Django Unchained"). He'll compete against Tom Hanks ("Captain Phillips"), Bruce Dern ("Nebraska"), Chiwetel Ejiofor ("12 Years a Slave"), Matthew McConaughey ("Dallas Buyers Club"), Robert Redford ("All is Lost") and Forest Whitaker ("Lee Daniels' The Butler") for a nomination.
BEFORE YOU GO
PHOTO GALLERY
Fall Movie Preview 2013