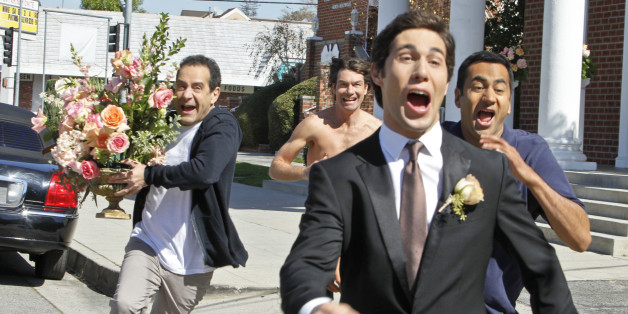 CBS has canceled "We Are Men" and will return "Mike and Molly" to the schedule on Mon., Nov. 4, the network announced Wednesday.
From Mon., Oct. 14, "2 Broke Girls" will move to 8:30 p.m. ET to replace "We Are Men," while repeats of "The Big Bang Theory" will air at 9 p.m. until Nov. 4, when "Mike and Molly" will take over the timeslot.
"Men" had an inauspicious start despite the lead-in from "How I Met Your Mother," earning only 6.4 million viewers and a 2.0 rating in the adults 18-49 demo in its premiere, slipping to 5.4 million and a 1.8 rating in its second episode.
Will you miss "We Are Men?"
PHOTO GALLERY
CBS New Shows 2013-2014