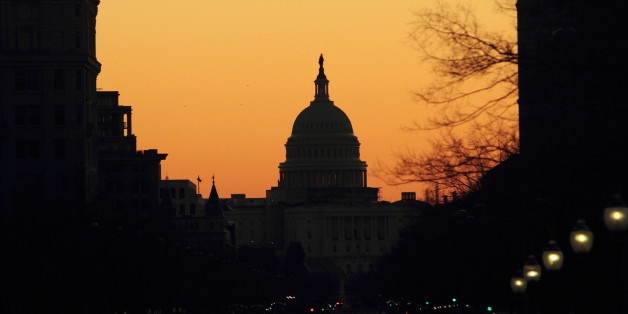 WASHINGTON -- The court security officer injured in a shooting at a federal courthouse in West Virginia could be out of a paycheck after next week if the government shutdown continues.
An unidentified shooter opened fire on the federal building in Wheeling, W. Va., on Wednesday afternoon, using an assault-type rifle to fire around two dozen rounds. The shooter, who is reportedly a former police officer, died after being shot by law enforcement officials, including a court security officer contracted by the U.S. Marshals Service. The security officer suffered minor injuries.
U.S. Marshals Service employees excepted from furloughs are working under the expectation that their backpay will be restored once the federal government reopens. Payments for court security officers are only funded until Oct. 17, U.S. Marshals Service official Mike Claxton told The Huffington Post. Many federal courts will shut down next week unless Congress passes a government funding bill and the president signs it.
"We are reporting to work, we don't know when we are going to get paid," Claxton said. "Our pay could be deferred pending the approval of the budget process."
Claxton said the Marshals Service, local police officials and the FBI were working to determine the motive of the lone assailant.
BEFORE YOU GO
PHOTO GALLERY
2013 Government Shutdown