 Don't read this if you just ate.
A Japanese town reportedly wants to build a marine park where visitors can swim with wild whales and dolphins -- and eat whale and dolphin meat, too.
The southern coastal town of Taiji, located in the Wakayama Prefecture, has begun a plan to turn part of Moriura cove into an entertainment area where people can swim and kayak alongside whales and dolphins, Japanese government official Masaki Wada told Agence France-Presse. He also said that visitors would be able to sample meat from the animals.
"This is part of Taiji's long-term plan of making the whole town a park, where you can enjoy watching marine mammals while tasting various marine products, including whale and dolphin meat," Wada said, per the AFP.
(Story continues below.)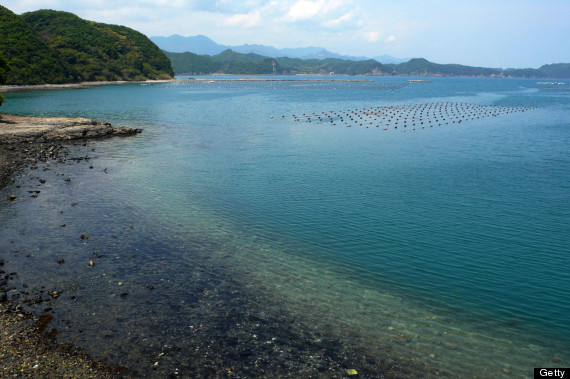 Moriura cove, where the proposed park would be built.
The 2009 documentary "The Cove," which won an Academy Award for Best Documentary, publicized the practice of dolphin hunting in this same town. The site of the proposed recreational area is near Hatakejiri Bay, where dolphins are annually captured for sale to aquariums or slaughtered for meat. The practice used in Taiji is known as drive hunting and involves driving dolphins together into a small area to be killed, often with spears and knives.
"From our point of view, [the plan for the new marine park] is just an extension of Taiji's overwhelmingly ignorant view that whales and dolphins exist merely to entertain or feed [people]," Clare Perry, senior campaigner at the nonprofit Environmental Investigation Agency, told The Huffington Post UK.
Despite the awareness raised by "The Cove" and a recent peer-reviewed study that found the methods used to kill the dolphins in Taiji are inhumane, the slaughter resumed again this year.