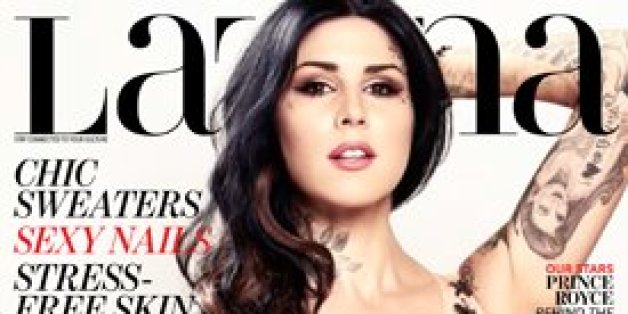 By Ikam Acosta

Tattoo maven Kat Von D is going to be on the cover of the November issue of Latina Magazine.
Kat will be appearing in a sheer black sequined top, with her sleek black hair brushed to one side. The sleeveless top showcases her tone arms and tattooed sleeves.
Inside the November Latina issue, Kat discusses things from life after calling off her wedding, to how she came to be interested in makeup and now has a fashion line for Sephora.
"I get a bad rep for being constantly in and out of relationships, when in reality if you look at my timeline it's not really the case," the star told Latina. "I'm very good at being aware of my weaknesses, [but] what I'm not good at oftentimes tends to land in the romance department."
Kat also discusses her passion for music and how she has no anger towards her past relationships. Music is a big part of her life and she uses it to get closer to her dad. Kat shared,
"I would teach [my dad] to play Guns 'N Roses or the Misfits on his accordion and he would play along while I played the guitar and sang."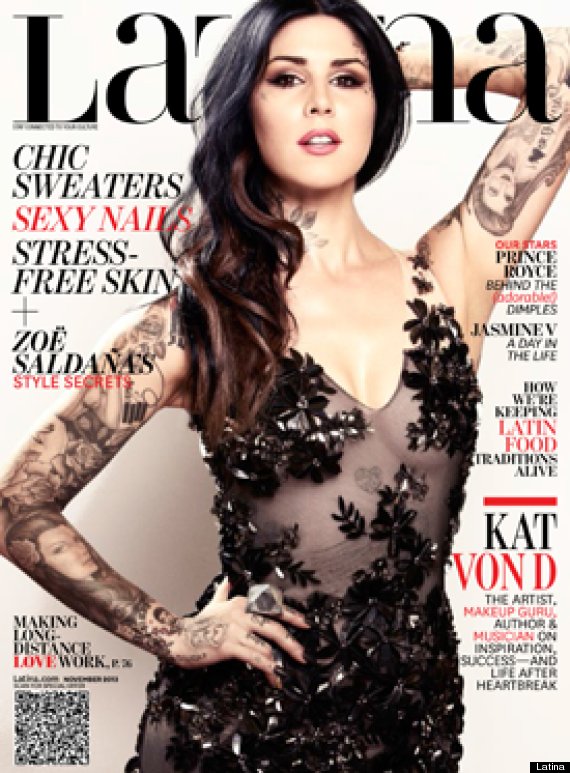 Read more Blogamole's News and Chisme here.
BEFORE YOU GO
PHOTO GALLERY
100 Independent Latinas In Hollywood! Update Needed