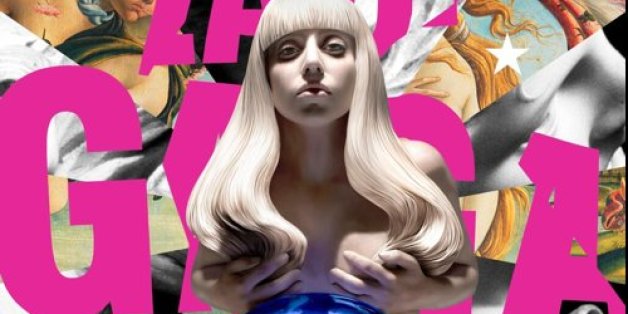 Ever the queen of shock value, Lady Gaga does just that with her "ARTPOP" album.
The superstar singer recently unveiled the tracklist and artwork for her record's release next month.
Perhaps the most surprising aspect of the project is the singer's collaboration choices. Sure, she teams up with T.I., Too $hort and Twista on the song "Jewels 'N Drugs." However, it is the decision to partner with R. Kelly (he of "Cookie" lyrical genius) on "Do What U Want" that has us intrigued.
"ARTPOP" will deliver 15 songs -- including the singles "Applause," "Swine" and "Aura." The tracklist in full is as follows:
1. "Aura"
2. "Venus"
3. "G.U.Y."
4. "Sexxx Dreams"
5. "Jewels N' Drugs" feat. T.I., Too $hort, and Twista
6. "MANiCURE"
7. "Do What U Want" feat. R. Kelly
8. "ARTPOP"
9. "Swine"
10. "Donatella"
11. "Fashion!"
12. "Mary Jane Holland"
13. "Dope"
14. "Gypsy"
15. "Applause"
ARTPOP hits shelves on November 11.
BEFORE YOU GO