Throwing bouquets is so last season. Tossing cats instead? That's so hot right meow.
At least if you believe the digitally manipulated photos on our new favorite wedding Tumblr, Brides Throwing Cats. The site features user-submitted photos of fantastically photoshopped felines flying from the bride's hands toward an eager crowd of women.
Sure, it's an odd combination of wedding fever and cat scratch fever, but it works. (Just to be clear, we don't advocate actually throwing cats in any situation, no matter how festive.)
Scroll down to see two of the submissions on "Brides Throwing Cats:"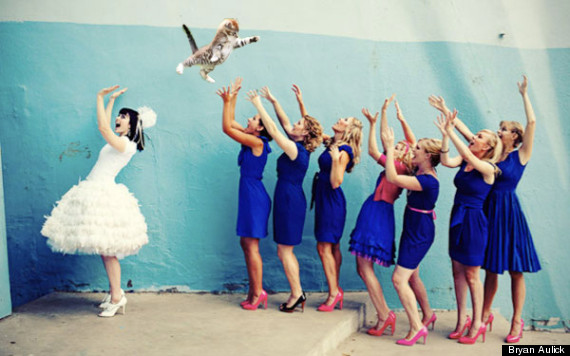 Used with permission from Bryan Aulick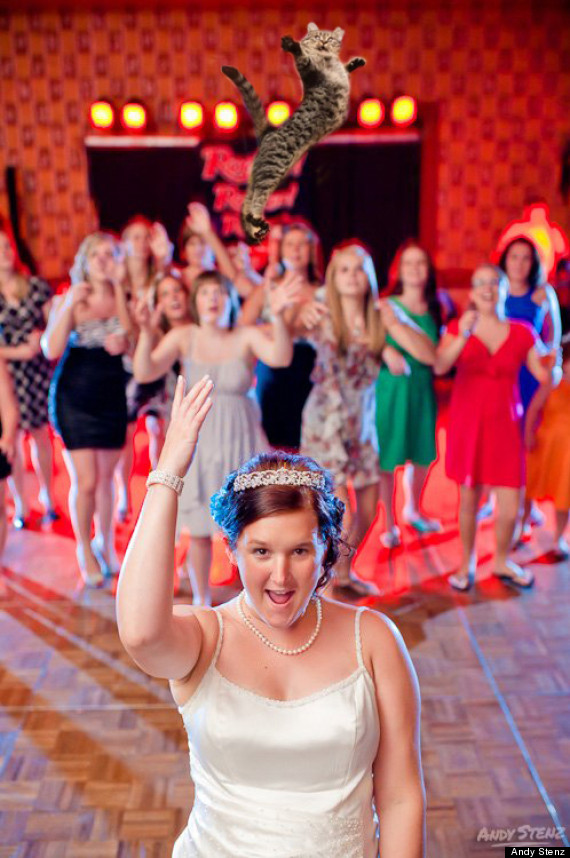 Used with permission from Andy Stenz
BEFORE YOU GO
PHOTO GALLERY
Awkward Engagement Photos